2018 truffle harvest makes foodies rejoice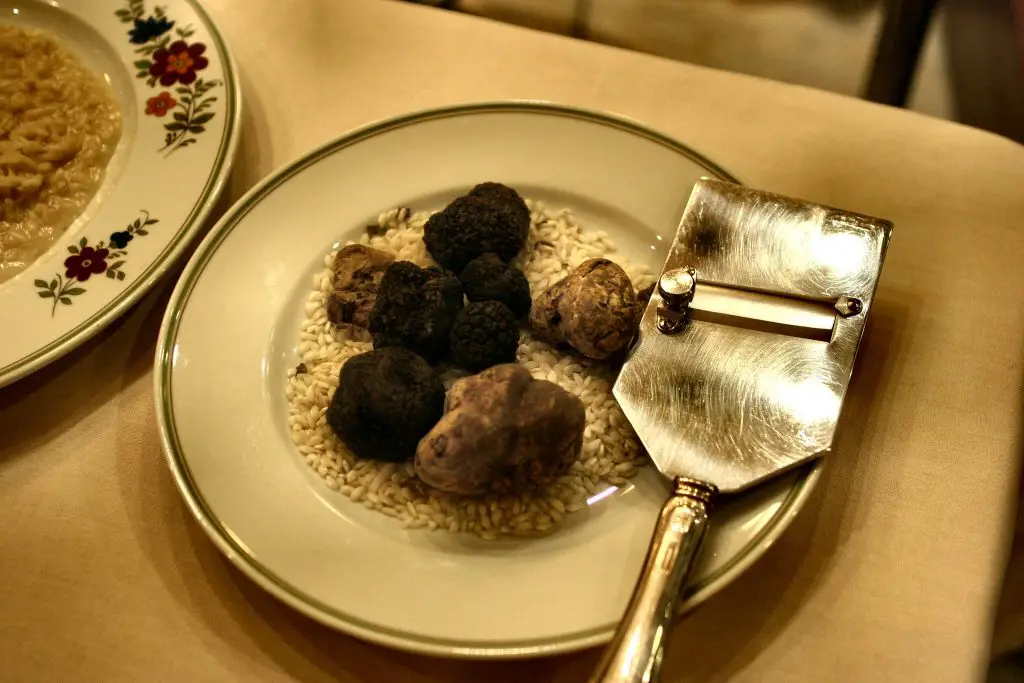 Due to heavy rainfall this year, Northern Italy is producing a steller crop of white truffles, resulting in lower prices for the highly sought after fungi.
That said, white truffles are still far from cheap. A kilo of fresh white truffles is selling for between €2,000 to €2,500 (around $1,030 to $1,286 per pound) in Italy, which is roughly half the price of last year's crop. "If we can't find any truffles, then a high price isn't much use to anybody," Maurizio Grazioso, an Italian truffle hunter tells the Wall Street Journal. "And we want the truffle to be available to everybody, not just the elite."
Restaurants are expected to pass along the savings to customers: Del Posto, one of several Manhattan restaurants that Mario Batali is divesting from, is offering a 10 gram supplement for $190 this year, compared to $240 last year.
Felidia in New York City  boasts an entire menu dedicated to white truffles. Prices range from $103 to $320 – with just a shaving of white truffle costing $75.
Truffle experts point out that the delightful fungi begin to decay immediately after they come out of the ground, going bad in as little as a week, so shipping is a major component of the cost.