Italian fashion house leading a fierce global battle against counterfeiting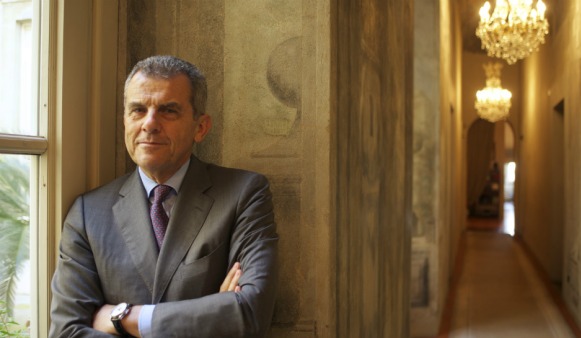 The counterfeiting industry is estimated to cost European luxury brands $7.5 billion (£5bn) a year, according to the World Customs Organization, which estimated that 10% of total world trade in the fashion industry is counterfeit.
There is an alarming counterfeit sales phenomenon going on around the world, whether the streets of New York City, Italy or elsewhere. But online counterfeit sales have increased as well, due in part to expert programmers who can duplicate brand sites to create an authentic look. On top of that, production has gotten so sophisticated that it's practically impossible to tell which items are handmade and which come from sweatshops in China—a level of counterfeits experts call "super fakes."
In fact, the largest threat to counterfeiting goods on Italian accessories comes from e-commerce platforms and counterfeiters operating out of Asia.
Yet, there has been and continues to be a large success in the crackdown on the industry.
For instance, Italian fashion house Salvatore Ferragamo has recently revealed the extent of its battle against counterfeit goods, which saw it intercept and block approximately 90,000 fake products from being sold online in 2014. The Italian luxury house has intensified its efforts to combat forged goods in 2014, particularly online and in the Chinese market, winning 10 civil court cases during the year. Around 350 domain names and illegal websites were also recovered and cancelled as part of the same crackdown.
More than 10,000 imitation Salvatore Ferragamo goods were seized and destroyed during the period, with Chinese customs authorities stopping more than 1,500 from leaving the country.
Mr. Ferragamo is standing by his commitment to fight counterfeiting in 2015, as he vowed in 2014 to do the same. "In this way, we will continue to wage this war with great determination, expanding controls both online and offline and ramping up anti-counterfeit measures, including with the customs authorities," he said.