The Italian fashion house partners with Microsoft to blend tech Innovation and artisan craftsmanship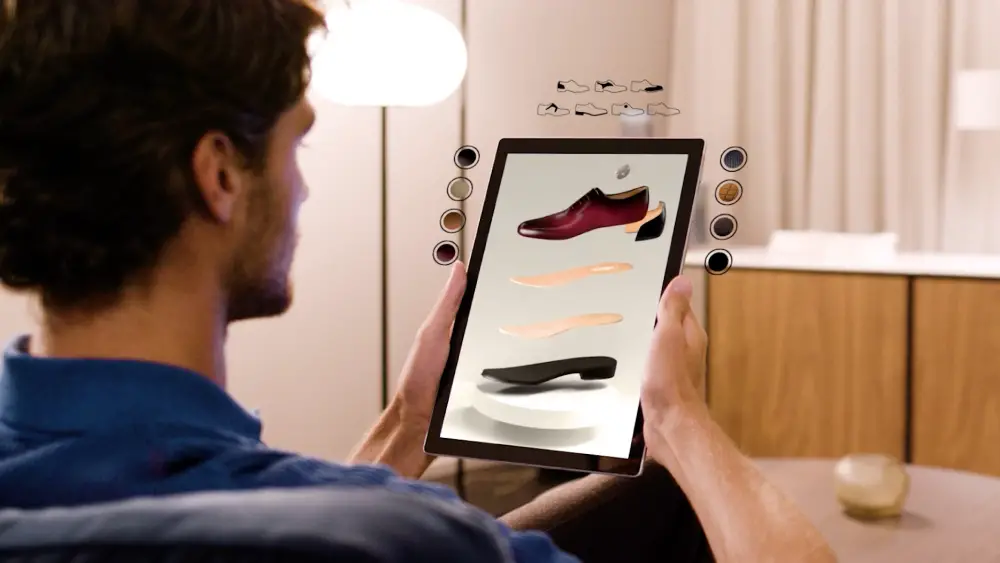 In an effort to enhance its phygital customer experience, Italian luxury fashion house Salvatore Ferragamo has teamed up with Microsoft and its technological partner Hevolus to blend new digital tools.
Thanks to Microsoft's Cloud Computing and Mixed Reality technologies, upon which Hevolus's Augmented Store at Home platform is base, customers will be able to create their completely custom Tramezza men's shoe.
The move is part of the "new stage" of the brand's digital journal. Salvatore Ferragamo will showcase what it calls two fundamental elements of its heritage, innovation and craftsmanship, by creating new customer experiences that are more "immersive and tailored".
Tramezza Made-to-Order, is a new program that allows clients to customize the label's most well-known men's footwear style like never before, both in-store and online.
Built upon AR and three-dimensional reproductions of models, shoppers will be able to choose among four Tramezza styles, nine colors and five materials ranging from suede to crocodile leather – as well as picking the color of the sole and buckle details. The buckle can also be finished in antique gold or graphite.
This exclusive custom design can also feature the customer's initials in micro-studs, plus a tiny printed monogram chosen from the Gancini brand logo, a sun, a heart, the infinity symbol or a star.
The final touch of personalisation allows for the customer's name to be handwritten inside each shoe alongside dedicated packaging to "make it all even more special," explains the Italian brand.
The phygital Tranezza made-to-order service will be available in 24 Ferragamo boutiques worldwide including London Old Bond Street, Milan, Paris, Chicago and IFS Chengdu, as well as through a new dedicated platform at: www.ferragamo.com/shop/us/en/sf/tramezza