Easier Access for Americans to the World's Most Luxurious Fabric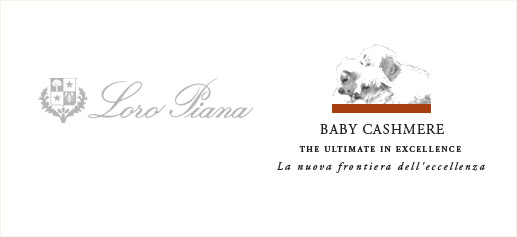 Since 1924 the Loro Piana family has owned and operated their world-renowned textile business. Considered experts in luxurious fabrics, Loro Piana the world's largest producer of both baby cashmere yarns and fabrics, and has come to set the benchmark for the finest cloths, thanks to its tireless investment in raw materials, production and continued technical innovation.
Headquartered in Quarona, in the Valsesia district of north Italy, the firm has been producing its own collections of clothes and accessories since the 1980s, in addition to selling its cloths to leading couturiers and tailors, as well as to architects and interior designers.
In the United States, if you've ever tried to locate one of Loro Piana' baby cashmere sweaters, then you know just how difficult it can be to track down your size and color. With exclusivity comes the company's limited stock in stores and a web site that allows shoppers to browse but not purchase outside of Europe. Loro Piana clients have, in the past, had to rely on luck or a plane ticket to Italy to purchase that elusive luxury item. Finally, the company has made it easier to get your cashmere fix with an interactive e-commerce web site targeted to American clients.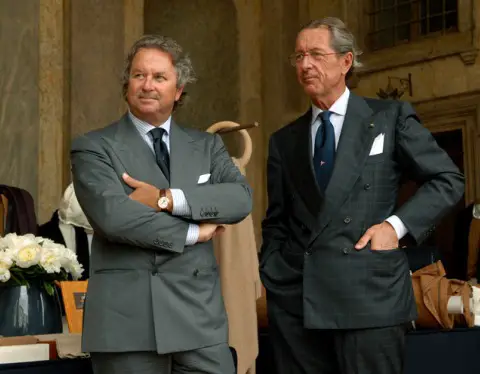 Providing a window into the exclusive world where the companies sixth generation brothers Sergio and Pier Luigi Loro Piana find inspiration, the new site takes you on a travel journey to such places as a ski chalet in St. Moritz, on board a sailboat in Portofino, a suite at the hotel Villa d'Este during the Italian lake region's annual Concours d'Elegance of vintage cars, or inside a luxurious villa in the Tuscan countryside—all points of interest where Loro Piana products were conceived or intended for use.
Launched summer 2012, the company's new e-commerce portal not only allows you to shop online; it also provides extensive information on each individual product. Another practical feature is a VIP gift service that allows you to buy for someone else and then grant the recipient the option to select his or her choice of size and color before it is actually delivered.
"We will keep serving the most sophisticated and demanding customers worldwide and fulfill their desire of a refined product by sticking to our mission of uncompromising quality and exclusive luxury-wear." – Sergio and Pier Luigi Loro Piana.