French luxury conglomerate LVMH has purchased a majority stake in the Italian luxury wool and cashmere company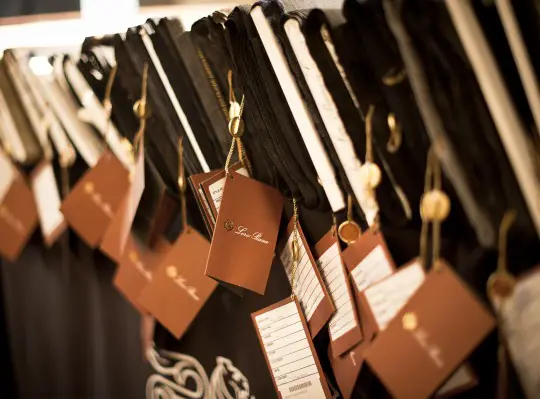 French luxury conglomerate LVMH, the world's biggest luxury group, has said it had acquired 80 percent of Italian fashion house Loro Piana for 2 billion euros ($2.57 billion).
The remaining 20 percent will stay in the hands of the family with brothers Sergio and Pier Luigi Loro Piana continuing to helm the firm.
"Loro Piana is an exceptionally rare maison, rare in the unique quality and craftsmanship in its products, not least in cashmere and fine textiles, but also in the unbroken heritage and careful family husbandry over six generations. I am very pleased that Sergio and Pier Luigi Loro Piana believe that our group is best able to ensure the future of the house of Loro Piana… and I am convinced that our group will prove a good home in realising the significant future potential of Loro Piana," added LVMH chairman and chief executive Bernard Arnault in a statement.
"This should be viewed as a positive, opportunistic deal for LVMH," said Thomas Chauvet, a Citigroup analyst in London, who recommends buying the shares. "Loro Piana has a potential to grow sales and Ebit significantly in the niche, fast-growing luxury daywear segment as well as creating some industrial synergies with the rest of LVMH's fashion and leather brands."
Based in the village of Quarona, where its mills are located, Loro Piana was founded in 1924 by Pietro Loro Piana as a local wool merchant. It wasn't until after World War II that the founder's nephew, Franco Loro Piana, took control of the company and introduced it to international markets. Now in its sixth generation of family ownership, Loro Piana trades on ultra luxurious wool and cashmere, sourced from around the globe in as faraway places as Australia, New Zealand and the Himalayas. The brand is known worldwide for their luxury knits and furs, and innovative new techniques.
Alongside their own collections, Loro Piana produces high-end fabrics and knitwear for fashion houses like Brioni and Christophe Lemaire, as well as mid-range retailers like Brooks Brothers, J. Crew and Bloomingdales.