Replacing the California T, the new Portofino is not only astounding to look at – it's lighter, more powerful and faster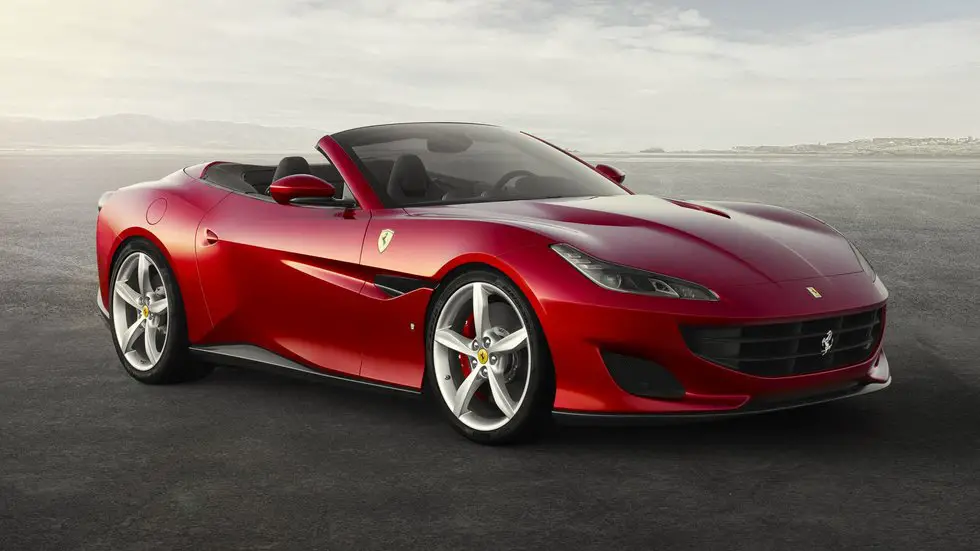 Based on its specs, it's clear Ferrari has greatly improved upon the entry-level California T. The Portofino is powered by an improved version of the 3.8-liter twin-turbo V8, which now produces 592 hp at 7500 rpm and 560 lb-ft of torque from 3000 to 5250 rpm.
Ferrari claims the Portofino is the most powerful convertible with a retractable hardtop on the market, going from 0-62 mph in 3.5 seconds with a top speed of 199 mph. The Portofino is not just a California T with an improved engine and redesigned body; it rides on an all-new chassis that's lighter than its predecessor thanks to extensive use of "modern production technologies." One of the biggest complaints about the California T is its driving dynamics, and Ferrari claims the Portofino will leave its predecessor in the dust.
There are some resemblances to the 812 Superfast, such as the front end styling, full-LED headlights, and overall aerodynamic body elements. The interior of the car features a revamped infotainment system displayed on a 10.2-inch touchscreen display, a new ac system and steering wheel, and 18-way electrically adjustable seats with a new backrest design that also allows for a rear seat display. Back seat passengers will also enjoy additional legroom.
There appears no doubt that this car will be a winner with such improvements over the already popular car it is replacing. We shall await the consensus when the Portofino debuts at the Frankfurt Motor Show 16-24 September 2017.