New art exhibit at the Lamborghini Museum in Bologna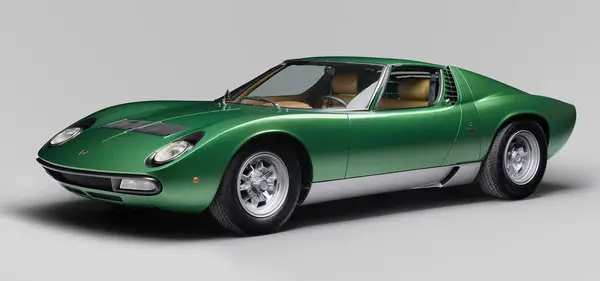 Automobili Lamborghini is kicking off celebrations for the 50th anniversary of the Miura with an art exhibit entitled "Velocità e Colore" (Speed and Color), which will be on display from April 28 to June 30 at Lamborghini's historic museum in Sant'Agata Bolognese, Italy. The exhibition will underline that in the supercar world, the Lamborghini Miura is considered an artistic masterpiece.
Local artist Alfonso Borghi from Campegine was invited to interpret the Miura and the marque of the Raging Bull. Their spirit, essence and colors are expressed in his 10 works on display.
Unveiled to an unsuspecting public in 1966, the Miura was the supercar movement's Genesis moment. The first car with a transversely mounted V12 engine positioned between the front seats and rear axle, it was as technologically advanced as it was aesthetically desirable. Styled by design legend Marcello Gandini when he was still at Bertone, and standing just 105cm tall, the Miura had a top speed of 280km/h, making it the fastest car in the world when it went on sale.
Just 763 examples were built between 1966 and 1972 when it was replaced by the Countach, and famous owners include Frank Sinatra, Rod Stewart, Johnny Hallyday, the Prince of Monaco and original supermodel, Twiggy.
The exhibition is one of many special high-profile events to mark half a century since the Miura was first created. In March, the company unveiled the original, restored SV specification Miura at the annual Amelia Island Concours d'Elegance. Other events to commemorate the anniversary, include celebrations in June which will see current Miura owners drive their cars from Bologna to Florence via Parma, as a huge travelling party.