Invitation to special film event viewing
Road to the Lemon Grove is a beautiful film about love and redemption – Italian Style. Take a trip from the backbone of America to the soul of Sicily, where we mend a father/son relationship, reunite a feuding family, and help all find love in places they never imagined.  
Come join us for this special Italian movie night with special guests and free giveaways, while enjoying a film that touches the heart and soul with humor and love.
On Thursday, September 23rd, 8pm Eastern Time (5pm Pacific), watch a screening of the movie "Road to the Lemon Grove" followed by a live interactive Q&A with stars Burt Young (Rocky), Rossella Brescia (Italian TV star & Prima Ballerina), Nick Mancuso (Ticket to Heaven), Charly Chiarelli (Sicilian "Spalding Gray"), Tomaso Sanelli (Titans) and Loreena McKennitt (Multi-Platinum Recording Artist). 
Regular event price $9.99 (US) – however you may enjoy an Italia Living DISCOUNT PRICE of $4.99
Get your DISCOUNTED ticket here: Road to the Lemon Grove
This live viewing event is in partnership with:
Order Sons and Daughters of Italy, Fabrizia Spirits, Hardcore Italians and Italia Living.
If you're not able to make the live viewing event, see the movie Road to the Lemon Grove on Digital, on Demand or on DVD – Visit https://roadtothelemongrove.com/see-the-film for links.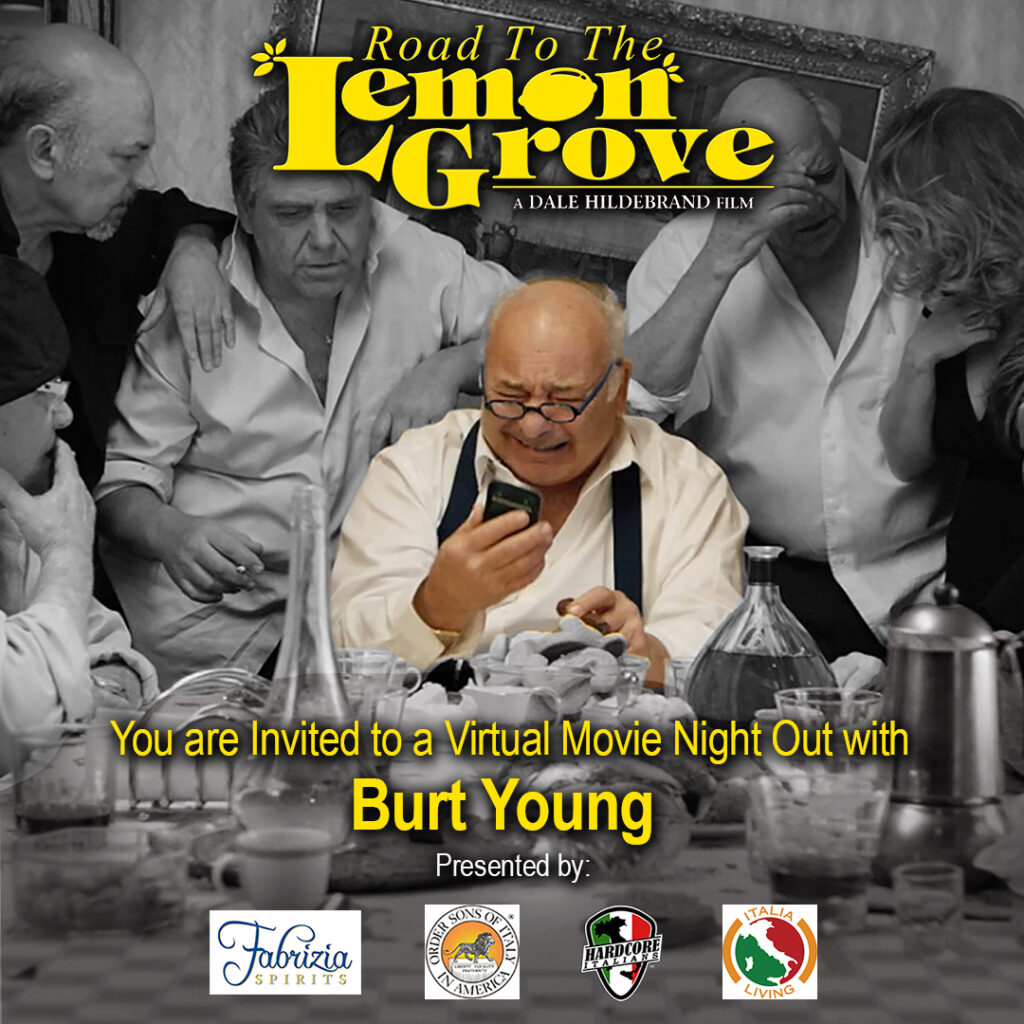 Road to the Lemon Grove – Cast – See you there from Dale Hildebrand on Vimeo.