Lincoln Center – New York – March 16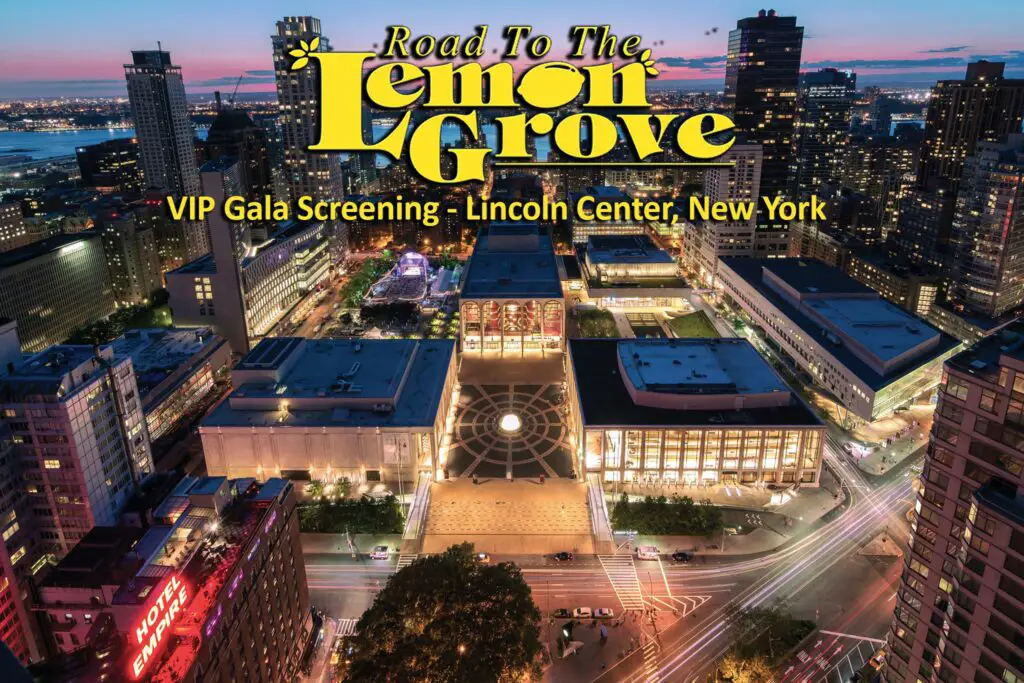 A special VIP Gala Screening of the highly acclaimed film, ROAD TO THE LEMON GROVE, will be held at the Lincoln Center in New York City on March 16 at 7:50pm EST. The screening will be followed by a Q&A and reception, with the Consulate General of Canada & the Socially Relevant Film Festival.
Get your Ticket to Heaven @ https://www.ratedsrfilms.org
See Trailer: https://vimeo.com/340919739
Synopsis: An old-school Sicilian father tries to negotiate his way into heaven… but the only way in is to get his reluctant son to travel back to Sicily, reunite his feuding family, and help all find love in places they never imagined. A heartwarming journey from the backbone of American to the soul of Italy. Starring Burt Young (Rocky), Rossella Brescia (Italian TV star & Prima Ballerina), Nick Mancuso (Ticket to Heaven), Charly Chiarelli (Sicilian Spalding Gray), Tomaso Sanelli (Titans), and Loreena McKennitt (Multi-Platinum Recording Artist) as the voice of God.
Recognition:
Winner – The Sirs Award – Taormina Film Festival
Winner – Best Comedy Feature Film – Edmonton International Film Festival
Winner – Best Family Film – CIFF
Winner – Best Supporting Actress, Rossella Brescia – CIFF
Winner – Best in Italian Cinema – Italian Contemporary Film Festival
Winner – Excellence in Performance Award – Italian Contemporary Film Festival
Nomination – Achievement in Visual Effects – Canadian Screen Awards
Nomination – Best Feature Film – CIFF
Nomination – Best Director, Dale Hildebrand – CIFF
Nomination – Best Actor, Charly Chiarelli – CIFF
Nomination – Best Supporting Actor Award, Burt Young – CIFF
Nomination – Best Supporting Actor Award, Nick Mancuso – CIFF

March 16, 2022, 7:50pm EST at the Lincoln Center in New York City – SR Socially Relevant Film Festival New York – Tickets – https://www.ratedsrfilms.org/
Follow the film on Facebook at: www.facebook.com/RoadToTheLemonGroveMovie