Emilia-Romagna's Historic Opera Festival Nominated for Two Prestigious International Opera Awards
The Verdi Festival in Emilia-Romagna, renowned among opera-lovers around the world, has been nominated by the International Opera Awards for both the Best Festival and Best New Production. Winners will be announced on May 7, 2017.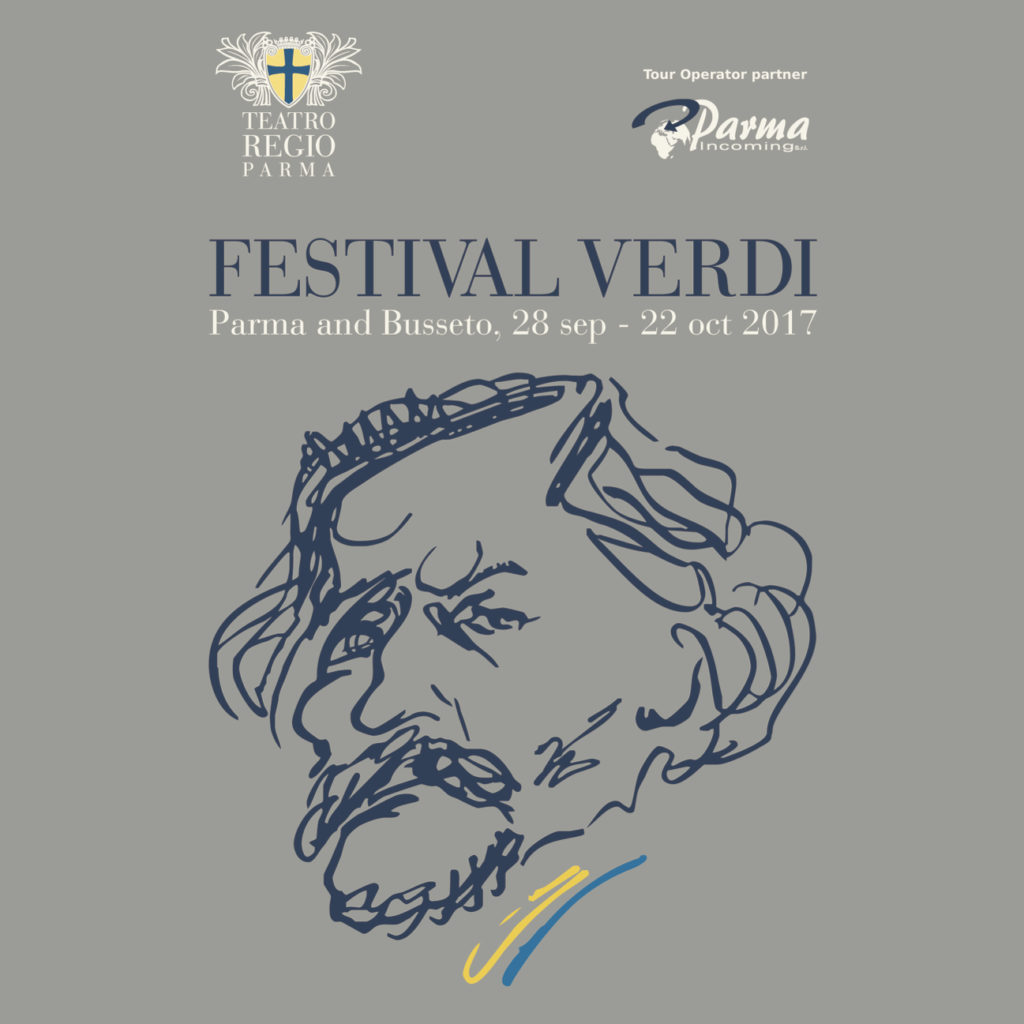 This year's Festival Verdi, dedicated to the 150th anniversary of Arturo Toscanini's birth, is scheduled during Emilia-Romagna's glorious autumn, from September 28th through October 22nd and begins in the lovely Teatro Regio di Parma (photo below).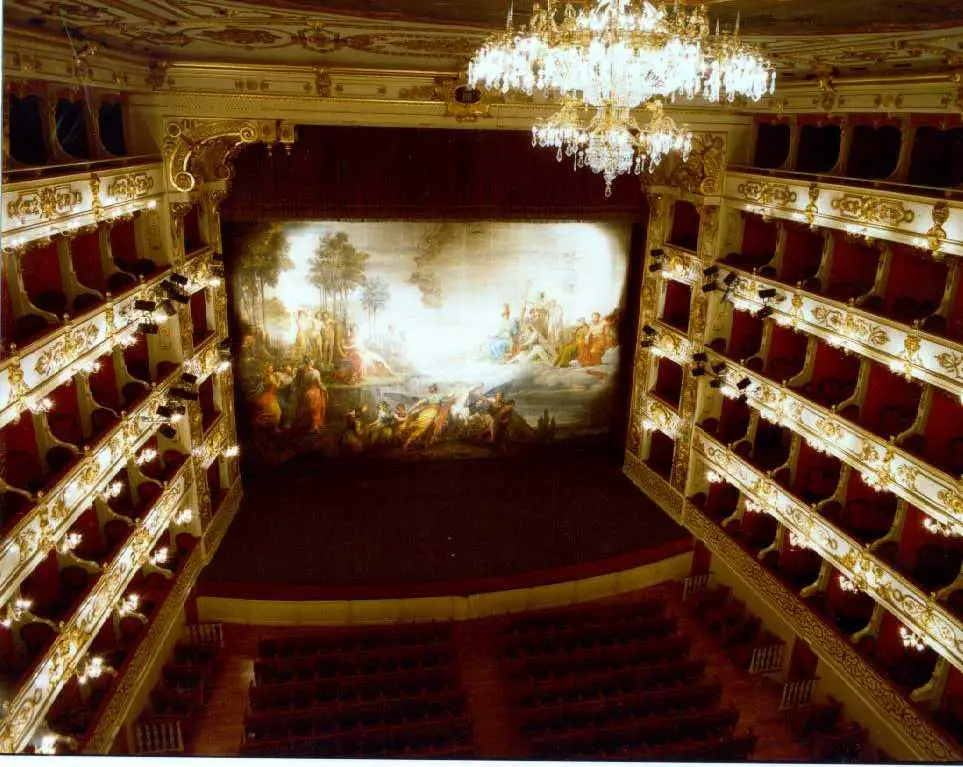 Cultural holiday packages have been created to attract opera and music lovers to the Verdi Festival and to the region. Not only will they include the best seats in the Theatre for performances, but also unique cultural experiences in Parma, Busseto and Roncole to give visitors a totally unique opportunity to immerse themselves in the life and work of Giuseppe Verdi. For more information see: Festival Verdi Opera Tour
Opening Night of the Festival Verdi, September 28th, kicks off with Giuseppe Verdi's grand opera four act opera: Jérusalem performed at the historic Teatro Regio di Parma with Daniele Callegari conducting with encores on October 8, 12 and 20.
At the Teatro Giuseppe Vedi in Busseto (photo below), Verdi's beloved La Traviata will be performed on September 29th with encores on October 3, 4, 9, 11, 14, 16 and 18. Interestingly, La Traviata, can be heard in dozens and dozens of Hollywood movies including The Godfather ("Brindisi"); Lorenzo's Oil ("Parigi, o cara"); Mrs. Dalloway ("Addio, del passato"); Pretty Woman ("Dammi tu forza, o cielo"); The Sisterhood of the Traveling Pants ("Sempre libera") and Woody Allen's Match Point ("Un dì felice, eterea").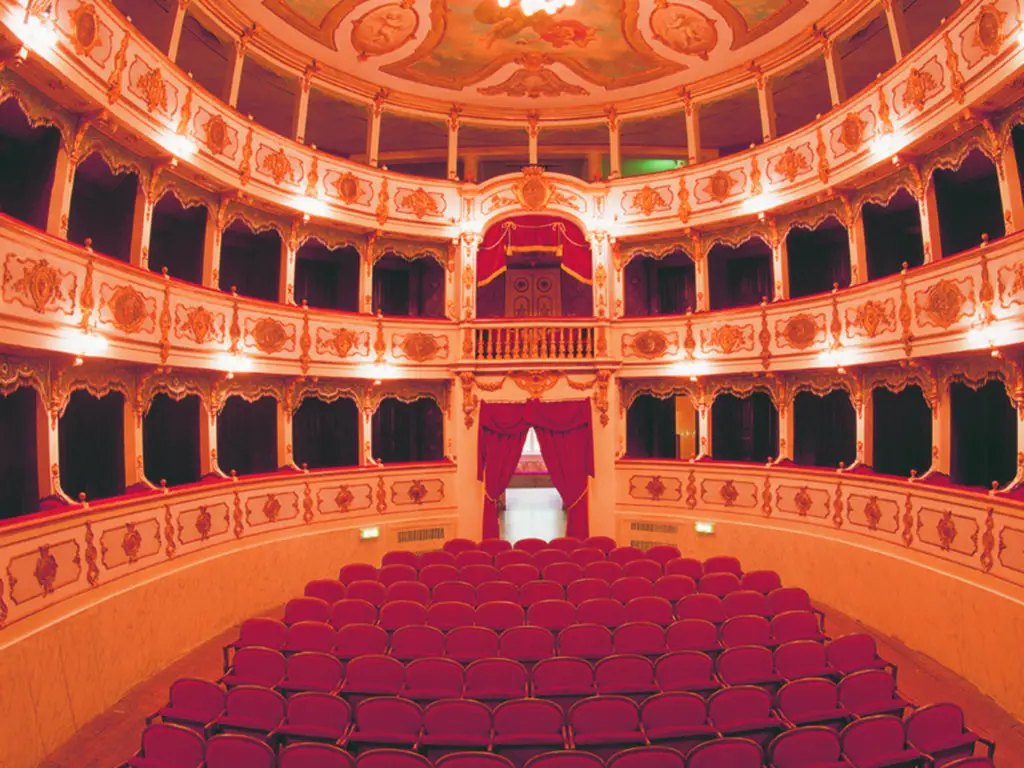 Verdi's Stiffelio, directed by Graham Vick for the first time in Parma, will be performed on September 30th in Teatro Farnese (photo below). This stunning 17th century ornately carved wooden theater was selected as the venue for this new experimental production, which will allow the audience to move freely within the stage space, selecting for themselves the spots to best enjoy the acoustics.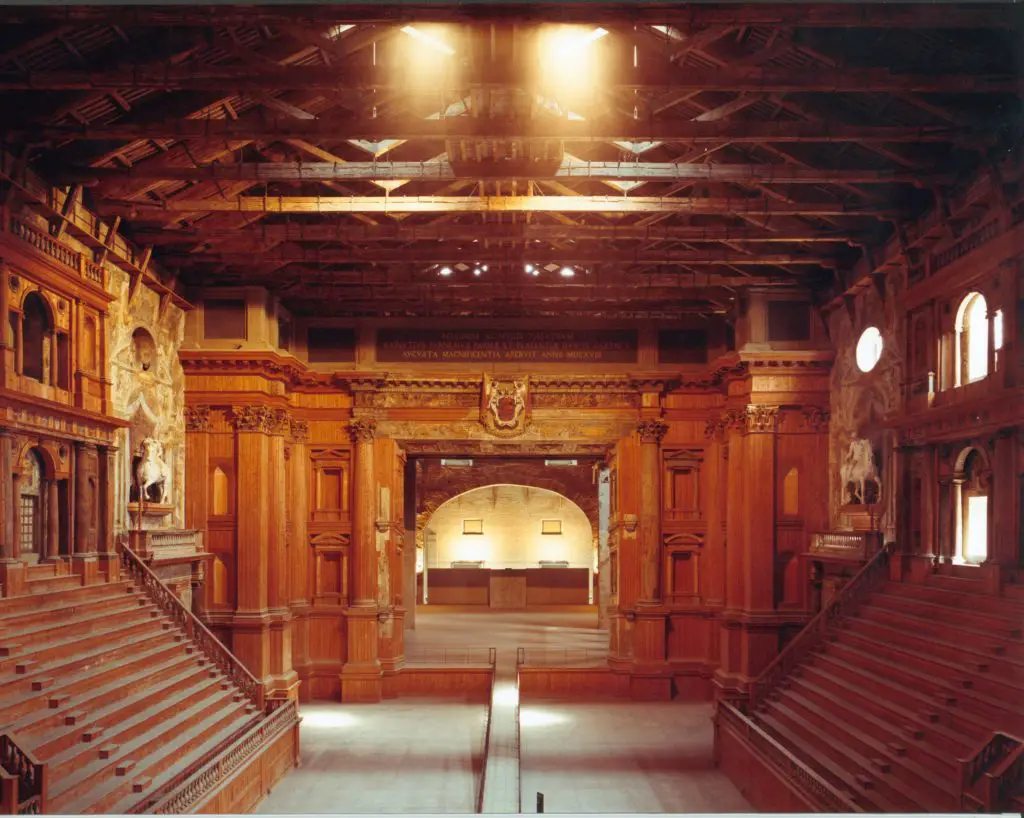 Falstaff, the last of Verdi's masterpieces, will premier at the Teatro Regio of Parma on October 1, with encores on October 5, 15 and 22.
A Verdi Gala, celebrates the Grand Maestro's 204th birthday on October 10th, with performances of famous arias and pieces from his operas with soloists and the orchestra at the Teatro Regio. To view the complete program please visit: www.teatroregioparma.it
For a taste of Italy before you travel to the Festival Verdi, try this pasta dish inspired by his opera Falstaff, which was based on Shakespeare's The Merry Wives of Windsor. The recipe is based on the rich fruit sauces popular in the Elizabethan era and celebrates Emilia-Romagna's world-renowned ingredients Prosciutto di Parma and Parmigiano Reggiano.
Falstaff's Fig and Prosciutto Penne
Serves 6
Dried figs simmered with wine and stock take on a delightful, complex flavor with pleasing firmness. The silky-sweet fig sauce is tossed with penne and then accented with luscious prosciutto, rich Parmigiano Reggiano and crunchy pistachios.
1/2 cup (1 stick) unsalted butter
2 tablespoons extra-virgin olive oil
6 shallots, sliced
1 cup white wine
16 to 18 dried Calimyrna figs, about 12 ounces, thinly sliced
1 1/2 cups best-quality canned chicken stock
1 pound penne
1/4 pound prosciutto di Parma, sliced paper thin
1/2 cup shaved Parmesan cheese
1/4 cup pistachio nuts, coarsely crushed
1 tablespoon whole pink peppercorns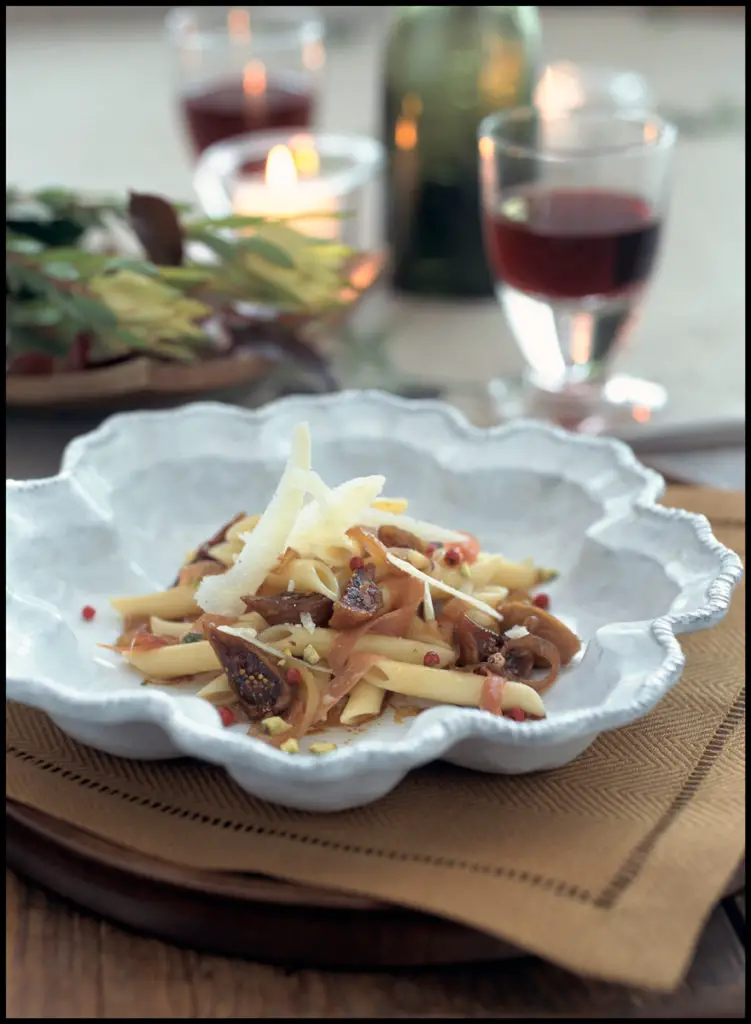 Heat the butter and oil in a medium sauté pan over medium heat until the butter melts. Sauté the shallots until translucent, about 3 minutes.
Add the wine and figs and simmer until the wine is absorbed and the figs soft, about 8 minutes.   Stir in the stock and pink peppercorns and simmer, covered, for about 7 minutes. Meantime, prepare the penne according to package directions. Drain and toss with the fig sauce.
Serve topped with prosciutto, Parmesan, and a sprinkle of pistachio nuts and pink peppercorns.
---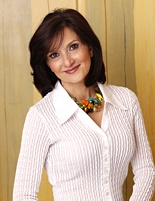 Written and contributed by Francine Segan
For more info on Francine's books, talks and cooking classes visit her website at: www.FrancineSegan.com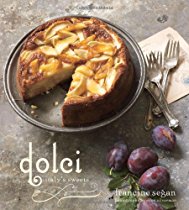 Purchase Francine's book, DOLCI: Italy's Sweets from the Italia Living Amazon Store