A city offering a vast array of food enjoyment for everyone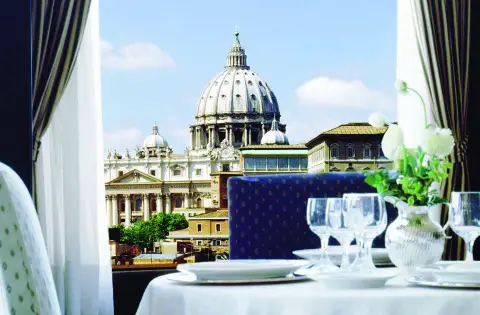 It's great to have Italian friends show you around Rome, but even better when they're true foodies! I just spent 3 delightful days in Rome getting the insider's tour of fabulous food and wine thanks to my friends Veronica Triolo, of Amedei chocolates, and food bloggers Izn, il pasto nudo, and Marie Teresa, Marie and Maurizio, la cucina di calycanthus.
Start your Roman holiday at the lovely Atlante Hotels, which offers free shuttle service to the airport, even if you only book a one-night stay. With the price of taxis nowadays, that alone makes this affordably priced hotel even more of a bargain! In the morning you'll be treated to a delicious complimentary breakfast in their gorgeous rooftop dining room with a breathtaking panorama of two nearby must-visits: the Vatican and Castel St Angelo. Friendly and helpful staff, attractive spacious rooms. The chef is fabulous, so I highly recommend you have dinner there too, to enjoy a great meal and also see those same gorgeous views lit up at night.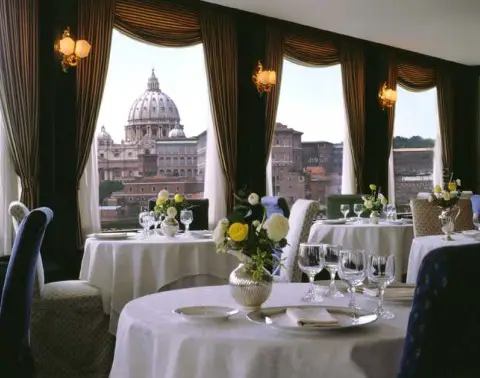 Pizza in Rome has a crispy crust, scrocchiarella, and like all pizza of central and northern Italy the crust is much thinner than the pizza of Naples and the south. Some of the very best pizzas I've ever had, north or south, was in Rome. Panoto is located a stone's throw from the Palladium in a charming neighborhood of Rome called Garbatella (Pizzeria Er Panoto, Via Enrico Cravero, 10, phone: 06-5135-022). This is where locals eat, with scarcely a tourist in site. Inexpensive, yet top quality. The wood oven cooked pizza is the main draw, but fabulous too is their extensive antipasto buffet. In nice weather be sure to sit outside in their picture pretty ivy canopied courtyard!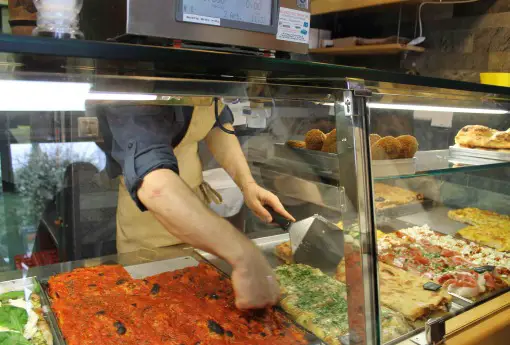 Pizzarium, owned by Rome's renowned pizzaiolo Gabriele Bonci (Via della Meloria, 43. phone: 06-397-45416), has wildly creative pizza topping combinations, which change regularly, like rabbit, raisins and fennel or zucchini, taleggio cheese and sesame seeds. Bonci uses only organic stone ground flour and a slow leavening process that you can taste in every bite. It's hard to resist all the unusual toppings, but be sure to save room for at least one slice of his pizza rossa, with a deeply rich tomato sauce. The pizza is sold by the slice, pizza a taglio, in rectangular sections. Bonci also serves an assortment of amazing hand-held suppli'—fried balls with fillings— usually made with rice, but here there are many pasta options.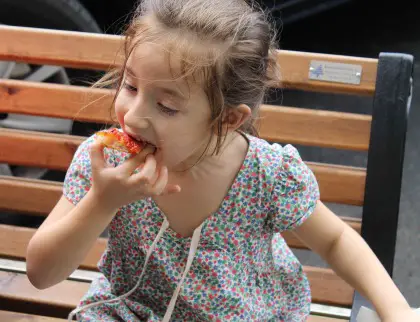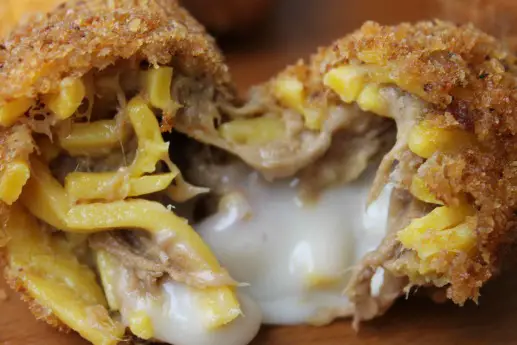 For a little something sweet after your pizza try the outstanding artisanal ice cream at  Neve di Latte (Via Luigi Poletti, 6) owned by gelataio Ermanno di Pomponio, an ingredient fanatic, uses only the very best biodynamic milk, eggs and other ingredients. The products used in his ice creams are truly extraordinary including Amedei chocolates—which year after year has swept up awards as the world's best chocolate— and 25 year old aged balsamic from Modena for their highly flavorful balsamic accented ice creams. His nut flavored ice creams are amazing too—made with Bronte pistachios from Sicily and the renowned pine nuts from Pisa.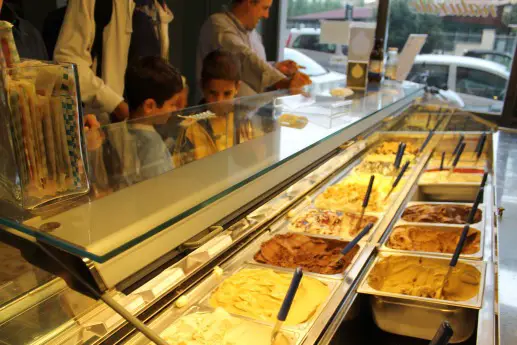 2Periodico Café just opened in the chic shopping area of Monti (Via Leonina, 77), not too far from the Coliseum. It's a hip spot to sit, sip and nibble. The coffee, food and sweets are all delicious, and the décor is delightful eye-candy mix of funky artwork and lovely concept art fashion and home accessories all made right in Rome, many using recycled materials like vintage Italian fashion magazine pages to create purses, bread baskets and flower holders. Be sure to visit their nearby store Spazio Periodico Fashion Factory (Via Palermo, 41).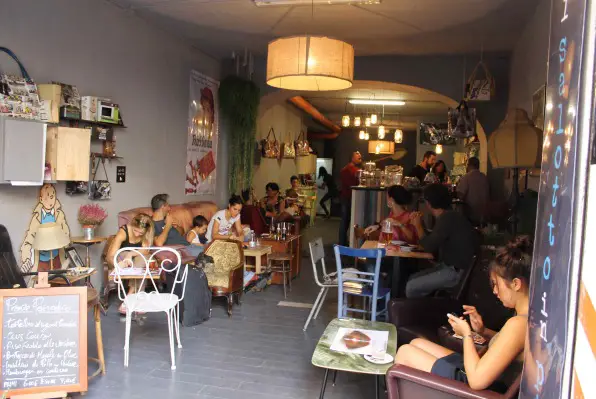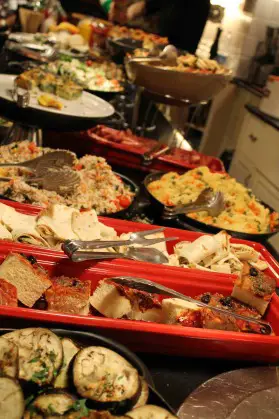 The happy hour in Rome is a sight to behold. Called apericena, it's become a sort of substitute for long sit down dinners, offering an elaborate buffet of all-you-can-eat delicacies served free with your wine or cocktail. One of my favorite is served at Gusto, a wine bar not too far from the Spanish Steps (Via della Frezza, 23). Be sure to check out Gusto's well stocked kitchen wares shop around the corner (Piazza Augusto Imperatore, 7), which has all sorts of fabulous gadgets, wines, and cookbooks. I was thrilled to discover that my own book Dolci: Italy's Sweets is sold there!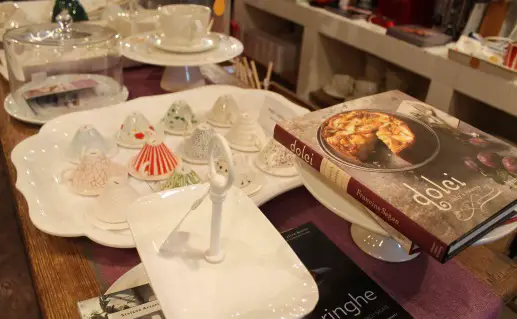 If  you will be in Rome on November, you might like attend the American Academy in Rome book signing of the Rome Sustainable Food Project's second cookbook: ZUPPE – Soups from the kitchen of the American Academy in Rome – with chef, restaurateur, activist and author Alice Waters, and founding chef and author Mona Talbott.
The presentation and book signing will take place at Villa Aurelia on Saturday, November 3rd at 11:30am.
For further information regarding the event, please visit their website: www.aarome.org/events/calendar/2012-11
Friends of the Academy in Italy are invited to attend a special fund raising luncheon immediately following the book presentation.  The cost of lunch is 40 Euros ($ 50 USD). Due to limited seating, the luncheon is open to only Friends of the Academy in Rome.
Here's how to learn more about this fabulous organization and to become a Friend of the Academy in Italy: https://support.aarome.org/ifoa
---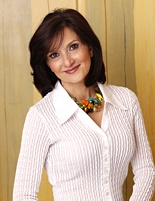 Written and contributed by Francine Segan – Food historian and author of Dolci: Italy's Sweets
To learn more about Francine read our Exclusive Interview with Francine for Italia Living.
For more info on Francine's books, talks and cooking classes visit her website at: www.FrancineSegan.com
Purchase DOLCI: Italy's Sweets below from the Italia Living Amazon store: