Palazzo Tornabuoni…Welcome to Florence…Welcome Home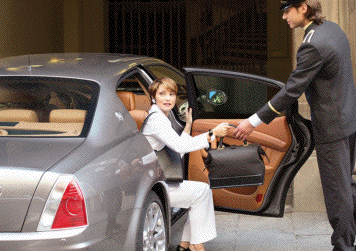 We at Italia Living have always desired to bring you the very best of what encompasses fine living of the Italian lifestyle. We are extremely happy to have partnered in sharing the ultimate of la dolce vita in Florence with you – Palazzo Tornabuoni.
Palazzo Tornabuoni is an independent private residence club in Florence, Italy, managed by Four Seasons Hotels and Resorts.
Florence is one of those rare places in the world where the past and present live harmoniously side by side.  The cobble stone streets, palazzos, bell towers, and fortresses of 500 years ago still stand, now home to a thriving and exciting international community.  The quest for beauty during the Renaissance, lead by residents such as Leonardo da Vinci and Michelangelo – made Florence the cradle of western civilization.  Today new Florentine artisans, designers and artists continue to impact the world with their own sense of beauty.  At Palazzo Tornabuoni the beauty of the two periods are seamlessly interwoven to create elegant and contemporary homes.  Members of Palazzo Tornabuoni will enjoy a unique lifestyle born of the best of centuries of Florentine life.
Palazzo Tornabuoni members enjoy the ultimate Florentine lifestyle and will have access to one of Florence's most important landmarks, comprised of 38 elegant studio, one, two and three-bedroom residences.
Each of the residences has its unique charm and appeal—some with magnificent views, others with terraces or frescos.  Every residence will be luxuriously equipped for comfort and convenience with state-of-the-art entertainment and communication systems and furnished with custom-designed Boffi kitchens and handcrafted tables, chairs, and draperies—many by Florentine artisans.
Palazzo Tornabuoni provides ample common areas for members including: a members-only lounge with an elegant 30-foot wooden ceiling; indoor and outdoor dining areas; a wine bar; a fitness room outfitted with Technogym equipment, sauna and steam room; a wine cellar to house favorites your private wine collections; and storage for a few personal belongings.  In addition, access will be granted to all members at the Spa at Four Seasons Hotel Firenze, which features an outdoor pool in a four-hectare private garden—the largest in the city of Florence.
This is all just a taste of the Palazzo Tornabuoni life and experience. Please see our other related articles below, and be sure to visit their website for much more detail.
View some captivating (VR) Virtual Reality photography of Palazzo Tornabuoni done by Italia Living contributing partner Lan Pro Sistemi:
Virtual Tour of Palazzo Tornabuoni
---
Visit the Palazzo Tornabuoni website for more information.
Article content and photos supplied by Palazzo Tornabuoni, a sponsor of Italia Living.