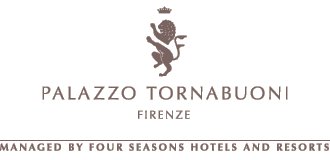 London, November 2009: Palazzo Tornabuoni, a Private Residence Club located in central Florence, Italy, which opened earlier this year, is showing signs of out-performing the downturn in the property market.
Developed by RDM (the real estate division of Florence-based Fingen Group),and Kitebrook Partners of Washington DC, Palazzo Tornabuoni Co-owner and Co-developer Byrne Murphy has today announced plans to release a select number of apartments onto the market, with immediate effect.  The move, which comes as Palazzo Tornabuoni enters its second phase, is due to the success Tornabuoni has achieved to date in selling out its first phase, and the significant interest it has received in the whole ownership of apartments.
Palazzo Tornabuoni, the 15th century Florentine palace and home of the Medici family, took five years to restore with the collaroration of of Michele Bonan, the award-winning and acclaimed Tuscan-born interior designer.  Its contemporary design underpins Bonan's signature style in creating "an environment in which the owner feels they belong…and are not just visiting".  This he has certainly achieved, even in the grand historical context of Palazzo Tornabuoni, now the only privately owned Medici palace in Italy.  This historical treasure trove is home to a central courtyard by Renaissance architect Michelozzo (1400), original 16th century frescoes by Ciampelli, a baroque statue of Diana the Huntress by architect and sculptor Gherardo Silvani and an exquisite fireplace adorned with micro-mosaics by the miniaturist Rafaelli (c.1800).
There are a limited number of one- and two-bedroom apartments for sale, alongside the 20 apartments that are available to buy under its fractional ownership concept.
Whole owners are eligible for Tornabuoni's highly esteemed Club membership status providing access to an extensive array of facilities and services.  Faciltiies include use of the Palazzo's well appointed indoor and outdoor communal areas: a cigar room; lobby lounge and library; fitness, sauna and steam rooms, covered outdoor terrace and winter garden.  Also, wine storage, access to the spa facilities at the Four Seasons Florence, along with Member transportation services can be arranged for additional fees.  Now, what is unique about the Palazzo is its distinctive Attaché Service, headed up by Florentine local Eleonora Lucifero. The Attaché Service – as  Lucifero says: is akin to having "a well-connected friend in the city" – ensures 'entree' into the contemporary Florentine lifestyle.  Its provision runs the gamut from private vineyard tours, behind the scenes tours of Florence's musuems and galleries and bespoke tours of private art collections not availble to the public, to the more everyday tasks of setting-up a bank account or acquiring an Italian phone number.  Current members have used the service to enjoy backstage access at the opera; access to eminent Italian parfumier Lorenzo Villoresi; and even up-close tours of Santa Croce's frescoes with one of Italy's finest restorers. As Lucifero explains: "most of our members know and love Florence already; we help them transfer this enthusiasm into a profound and lasting connection with the city".
Additional facilities and services within the Palace include two restaurants and a salumari.  Palazzo Tornabuoni prides itself on how easily its Private Residence Club eliminates many of the qualms and inconveniences associated with buying a home abroad.  The properties are managed by Four Seasons Hotels and Resorts with available services to include house-keeping, maintenance, concierge and Attaché.
Situated in the heart of Florence, on the corner of Via Strozzi and Via Tornabuoni, and with the strong interest Palazzo Tornabuoni has already seen, Murphy himself anticipates that the whole ownership properties will sell even in today's market:
"We have seen a substantial rise in interest in member ownership at Palazzo Tornabuoni and particularly in the whole ownership of certain apartments, showcasing the continued indication of recovery of the property sales market. Through word-of-mouth exchanges, existing member interest, and concerted campaigns to kick-start sales, I am confident these apartments will sell."
The elegantly designed residences on the market feature elaborate stuccoed ceilings through to individually designed BOFFI kitchens, Bang & Olufson equipment and are fully-furnished by Bonan; or alternatively the whole ownership residences can be completely desinged to the owners specifications. Each property is set amongst Palazzo Tornabuoni's various courtyards and terraced gardens, including its beautiful and elaborate 'Winter Garden' and certain residences feature roof-top views of Florence and the Duomo.  Prices start at €1.6m rising to €5m+ with the addition of annual membership fees.
---
Interested parties should call Simon Tyre on 0870 609 8555 or visit the website www.palazzotornabuoni.com
Article content and photos supplied by Palazzo Tornabuoni, a sponsor of Italia Living.
---
Palazzo Tornabuoni is a joint venture between RDM Fingen Group in Florence and J. Byrne Murphy of Kitebrook Partners, Washington DC
Byrne Murphy
Byrne Murphy has more than twenty years experience in the field of international property investment and development.  His career includes investing in and developing projects in the United States, the United Kingdom, France, Norway, Sweden, Germany, Austria and Italy.
Prior to this latest venture, Murphy was Deputy Chief Executive and co-founder of BAA McArthurGlen, Europe's largest owner and operator of designer outlet centres.  In 1993, Mr. Murphy launched McArthurGlen in Paris, France where he was responsible for establishing and expanding the company across continental Europe and creating joint ventures and overseeing all development activities.
Kitebrook Partners
Kitebrook Partners, headquartered in Washington, D.C., is headed by J. Byrne Murphy, one of the founding principals of McArthurGlen Europe, where he formed a Joint Venture with Fingen for McArthurGlen Italia.  Kitebrook has more than twenty years of experience in real estate development projects in the United States and in Europe.
RDM
RDM, S.r.l., the pioneer and leading developer of Historic Residence Clubs in Europe, is the real estate division of Fingen S.p.A., which is owned by Corrado and Marcello Fratini.  Fingen has a long tradition building international partnerships with brands including Four Seasons, McArthurGlen, Calvin Klein, Jean Paul Gautier and Guess.  Founded in 1979, the Fingen Group ranks as one of the foremost companies in Tuscany with 1,600 employees worldwide.  Dott. Jacopo Mazzei, CEO and a partner of RDM, comes from of one of the oldest Florentine families and, along with the Fratini brothers, is the visionary and driving force behind the multi-million euro restoration and redevelopment of the historical landmarks, Palazzo Tornabuoni and Palazzo della Gherardesca, now the home of Four Seasons Hotel Firenze.  The Mazzei family, which dates back to the 11th century, is synonymous with the finest wines, produced in the heart of Chianti as well as in the Maremma region in Tuscany and Sicily.
Four Seasons Hotels and Resorts
Four Seasons is dedicated to perfecting the travel experience through continuous innovation and the highest standards of hospitality.  From elegant surroundings of the finest quality, to caring, highly personalised 24-hour service, Four Seasons embodies a true home away from home for those who know and appreciate the best.  The deeply instilled Four Seasons culture is personified in its employees – people who share a single focus and are inspired to offer great service.  Founded in 1960, Four Seasons has followed a targeted course of expansion, opening hotels in major city centres and desirable resort destinations around the world. Currently with 82 hotels in 34 countries, and more than 25 properties under development, Four Seasons will continue to lead the hospitality industry with innovative enhancements, making business travel easier and leisure travel more rewarding.  For more information on Four Seasons, visit www.fourseasons.com.
Legal Disclaimer
Palazzo Tornabuoni is not owned, developed or sold by Four Seasons Hotels Limited or its affiliates. Tornabuoni S.R.L. uses the Four Seasons trademarks and trade names under a license from Four Seasons Hotels and Resorts B.V. The marks "FOUR SEASONS," "FOUR SEASONS HOTELS AND RESORTS," any combination thereof are registered trademarks of Four Seasons Hotels Limited in Canada and U.S.A. and of Four Seasons Hotels (Barbados) Ltd. elsewhere