Refined accessories for the modern man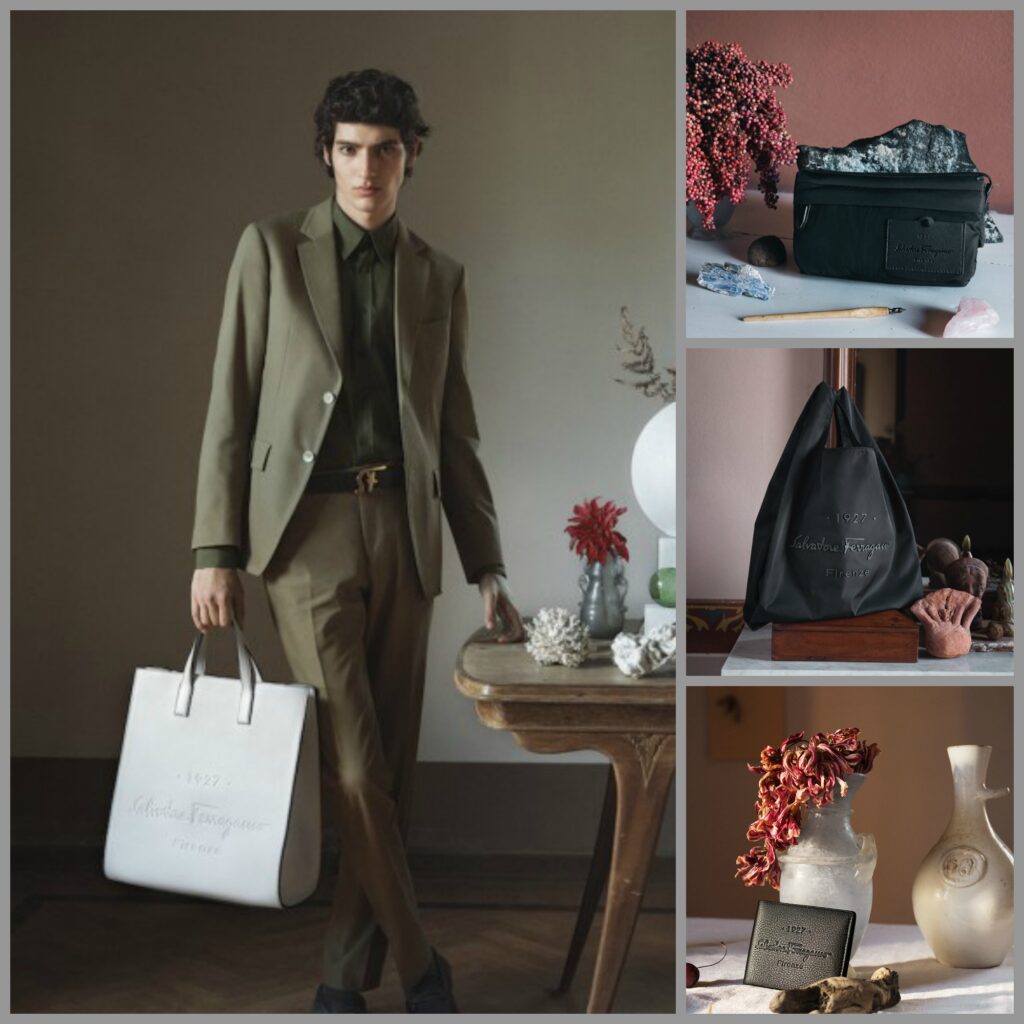 The new Tornabuoni 1927 collection from Salvatore Ferragamo is a stylish line of men's accessories, weaving past and present together in refined leather and nylon creations.
The name of this new collection comes from Via de' Tornabuoni, a popular street at the center of Florence, known for its numerous fashion boutiques. The 1927 reference recalls the year when the legendary Salvatore Ferragamo returned to Italy after having found fame in Hollywood, CA.
The brand's elegant Tornabuoni 1927 line shows off Salvatore Ferragamo's amazing craftsmanship and artisanal heritage blended with innovative technology.
The collection includes an assortment of Large Leather Goods and Small Leather Goods designed mainly for leisure time. A line with a precise identity that also embraces more youthful elements and more affordable articles.
The large leather goods has a selection of bags in deerskin, which includes a sailing bag and a tote, and a clutch. They all feature the embossed Tornabuoni 1927's logo. There's also a collection of accessories in nylon with a 3D rubber logo application on everything from from the backpack with shoulder straps in padded technical fabric to the shopping totes. Standing out among the small leather goods, in deerskin, are a wallet, black or white, and a credit card holder in the same palette.
The collection is available online and in all Salvatore Ferragamo boutiques.