3 days in Rome package to discover the Vatican

As the Diamond Travel Partner of Italia Living, the highly rated luxury boutique travel company Luxo Italia, will offer our readers, followers and friends an exclusive travel offer each month.
Luxo Italia will work with you to custom design your travel to your desires. They truly tailor every experience to the client needs, and if you wish to extend your trip longer or change something – they can easily do it.
For May 2017 booking, we start with a 3 days in Rome package to discover the Vatican.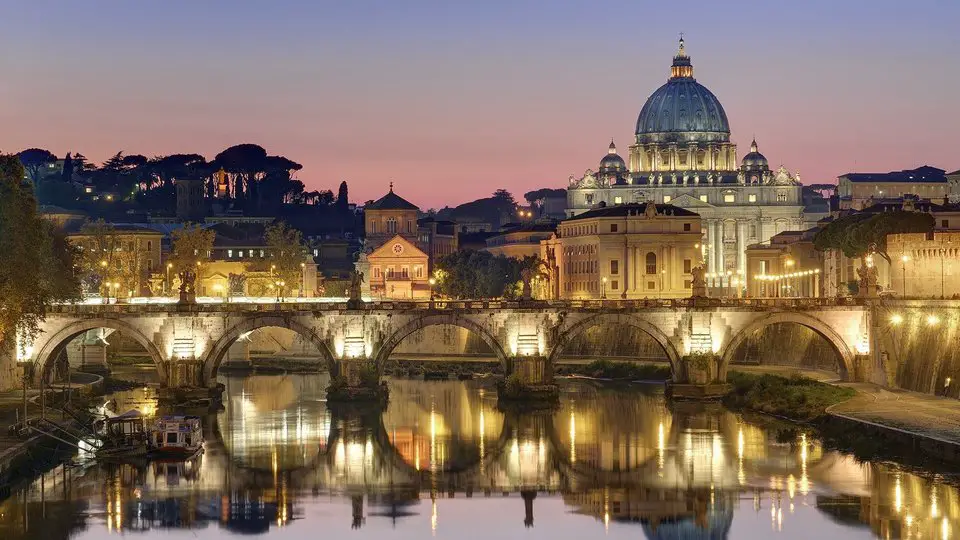 Impress Your Loved Ones with The Secrets of The Vatican
A unique 3 nights experience in Rome with exclusive access to the Sistine Chapel and the Vatican hidden rooms. Enrich your experience with a delicious meal overlooking the Colosseum at the Michelin Star, Aroma restaurant.
A one of a kind private visit, that will take you through two thousand years of history, art, influence, beauty and spirituality in the illustrious Vatican Museums in the heart of the Holy City. The two hour visit, lead by one of the most knowledgeable and passionate guides in Rome, offers a unique view of one of the most extensive art collections of the world.
Amongst some of the great Renaissance masterpieces are works by Michelangelo, Raphael, Perugino and Ghirlandaio. Luxo Italia offers more than just a fascinating educational tour; a visit also provides an interactive solo experience with private access to the Vatican Museum and the Sistine Chapel.
Be enlightened by a practical lesson on the symbolism of Michelangelo's world-renowned masterpiece. Discover Michelangelo's hidden signature in the Sistine Chapel and the concealed messages in his ceiling figures.
Starting from the doors inaugurated for the 2000 Jubilee, the tour will take you through the Octagonal Courtyard to admire the impressive Laocoon statue. Followed will be exploring the ancient Gallery of the Candelabra, leading to the Gallery of the Tapestries inspired by Raphael and surfaced with tromp l'oeil artistry. Next, the tour proceeds to the most comprehensive collection of maps of Italy ever frescoed in the 16th century.
Finally, entering the Sistine Chapel in privacy and solacing 
silence, the visit presents an opportunity for
 contemplation which was originally reserved only for
 Renaissance Masters and the Papal Clergy. The visit will
 conclude by going through the frescoed halls of the Vatican Library.
The Experience includes:
3 nights in selected luxury 5 star hotel in a Junior Suite
Daily breakfast
Michelin Star dinner at Aroma restaurant overlooking the Coloseum
Fully private Sistine Chapel experience
Meet & Greet directly at the gate on arrival
Mercedes S class transfer to/from airport
Price from € 4250 per person (based on double occupancy)
---
For info and booking, visit: www.luxoitalia.com
Read some of their client reviews at:
www.facebook.com/luxoitalia?sk=reviews