What to expect when planning your Tuscan getaway, so your time there will be nothing but enjoyable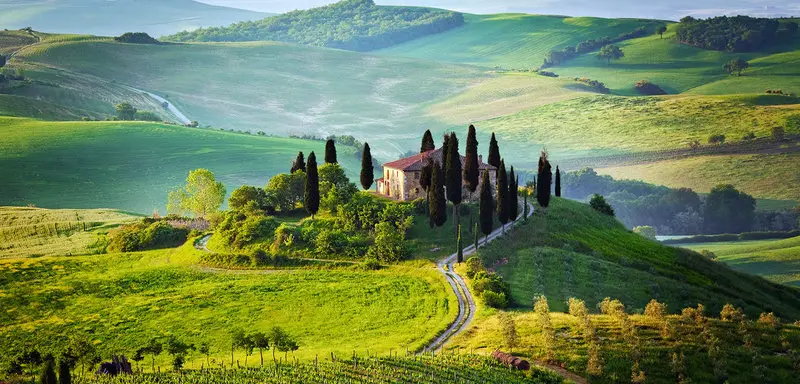 A dream vacation in Italy includes visits to medieval towns, viewing fabulous art, drinking delicious wine and renting an Italian villa overlooking stunning landscapes. There are an incredible number of holiday accommodations from which to choose as you begin planning for your holiday in Italy, it can almost be overwhelming. For the best possible experience remember these 5 tips while you browse for your perfect vacation villa rental.
1 – The Use of the Word Villa can be Deceiving.  Often it is open to interpretation! When exclusivity is important, then you really want to talk to someone who knows the property well. When possible speak directly to the owner; an agency who hasn't seen the property will not know all the details. What should you ask to avoid confusion: are there any shared services such as the pool, the game rooms, the garden, entrance or clothes washer. Be exceptionally cautious when you find an great price on a holiday home; many times a price which is below the norm for an area is a clue that you will be sharing some of the facilities with other guests. If privacy and absolute independence are important to you, then you are looking for an independent villa in Tuscany or restored farmhouse. They a stand alone structure with exclusive use of the entire structure.
2 – Always Ask Before you Confirm.  Nothing can make be more frustrating than arriving at your perfect Italian vacation villa and learn of all the extras that still need to be paid or the information the agency gave you was incorrect. An agency may imply that they have answers to your questions or that they know the property but many times they have never even seen the rental property. Your best solution is to use websites like TuscanyAccomodation.com who put you in direct contact the owner. Not only can the owner accurately describe the structure and services, but they can save you money.  Up to 35% in agency fees! Some of the more common extras you should look for include the cost for pool towels, air conditioning, heating, and firewood. In addition, many visitors are surprised by an "incoming tax" on the rental. This is a government tax and is applied per person, per day; the total amount varies according to the area.
3 – Distances are Important.  One of the most frequently asked questions is: can I walk into town for shops and restaurants? The idea is quite charming: a stroll along country roads, the perfume of fresh baked bread at the "forno" and the idea of not getting behind the wheel on those Italian roads. You can find accommodations or villas in Italy which will keep you quite close to restaurants and shopping, just be clear with the owner that this is important. Many guests searching for a rental forget that villas in Italy were built in the countryside in rather isolated positions (on purpose); they were a retreat for the owners who were looking to escape the city life. Therefore, these places specialize in spectacular scenery, silence and tranquility and not so easy access to stores and cafes. If you do find something that says within walking distance, look for less than 2 km and ask what the road condition is because the countryside is not well illuminated. That evening promenade without street lights can turn out to be less than relaxing!
4 – Who is your closest neighbor?  In most cases you will never require help – the owners and care takers of the rentals work at keeping things running smoothly. But in that odd instance when an emergency comes up, you are going to want to know how long it will take for help to arrive. It is always a good idea to know who is on call, how close they are and how available they are (only from 8am to 10pm or 24 hours a day?).  And since you will want to know who to get in touch with them, remember to inquire about the cell phone, internet and wifi service. Italian villas were not originally built with internet in mind, and they boast thick walls which make it difficult to transmit signals. Many accommodations find the best solution is to guarantee internet reception in common areas, as opposed to all throughout the structure.
5 – There is no Standardized Pricing.  This can be in your favor. Villa rentals normally have seasons (low, mid and high) which dictate the pricing. High season will include July, August and the holidays like Christmas and Easter. Mid season can include May, June and September and everything else is low season and thus a lower price. When you are hunting down your vacation accommodations, remember to compare not just the prices (don't forget tip number 1 and add the extras) but also the seasons to find the best deal. It is amazing how sometimes just one week earlier or later can save you hundreds of Euros.

By, Donna Scharnagl
DiscoverTuscany.com
donna@discovertuscany.com