Surviving in 2012 and beyond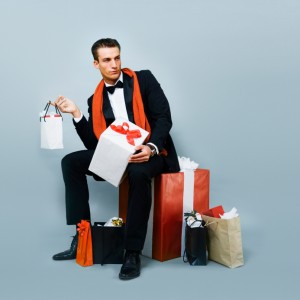 As a better but still slightly recession-ridden 2011 comes to a close, many Italian luxury brands have had a good year. Some have been bought to help them survive and thrive into the future, and some have went the IPO route. Will luxury trends and marketing efforts evolve in 2012 for them all to find success? Some industry experts share their thoughts of the changing luxury market.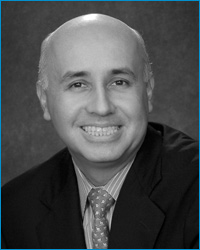 MILTON PEDRAZA: CEO, Luxury Institute
The Luxury Institute is recognized as a global leader in CRM and luxury research. The company works closely with respected high-end brands, engaging in new and innovative methods to enhance customer-based brand experience.
My Company: "My company helps facilitate deeper relationships between luxury brands and consumers. We increase the retention rate between luxury companies and their customers, create targeted referrals and provide insight into the components that make up today's luxury culture."
How the Luxe Market is Changing: "The global recession has affected customers, making them more discerning now. Developed nations have seen hard times causing them to weaken, while developing markets continue to thrive. These developing countries have experienced increased demand because they offer more value. They are gaining a wider consumer base, as they have prompted more to become interested in luxury."
The Future of Luxury: "Brands will begin to further differentiate products in the coming years. Products themselves, such as handbags, will become more unique in design, though I'm not necessarily talking about logos. Also, brands that find success will have enhanced consumer relations. They will become a trustworthy provider that makes your customer experience easier. Customers will be won over by out-behaving –– not outperforming."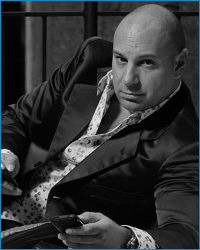 VENANZIO CIAMPA: Founder, The Promotion Factory
The Promotion Factory serves as a top-tier communications firm specializing in luxury, fashion, entertainment and lifestyle. The company offers a strong blend of creativity and veteran understanding to help empower renowned names like Gucci, Hublot, and Kenneth Cole.
My Company: "We don't aim to follow demand, but to serve the ideal of luxury. We are placing more focus on content-related activity, which is becoming increasingly important. This is great for someone like me, who comes from media and communications, because it allows for more creating and not just distributing."
How the Luxe Market is Changing: "I think the Web, e-tail and social media are playing a big role. Ten years ago luxury was afraid of the Web — it approached it like an enemy — but today companies are investing more time and frankly passion in the Internet because it allows direct communication with clients. With the Web 2 phase, luxury companies will soon be forced to become more 'editorial' in nature and not simply function as an online catalogue."
The Future of Luxury: "The 'how' we buy is already being shaped by technology, but I believe we will still need to touch and feel. You can tell that by visiting Saks on a Sunday and seeing how women buy shoes. Also, I foresee a peculiar blending of the editorial and the commercial. Retailers will play editors and vice-versa, and this could be good or somewhat perverse. Luxury companies will look to improve the multimedia content of their brands on social media platforms. They will need to understand their audiences' desires and respond in a flash."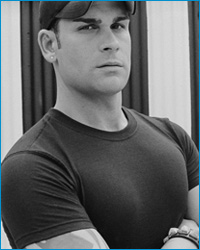 JOSEPH JANUS: Creative Director, BODHI
While many handbag companies can boast handcrafted clutches and Italian leathers, few can also match BODHI's design sensibility. The bag specialists outshine competitors with a passionate eye for detail and craftsmanship.
My Company: "I think it's the responsibility of companies like BODHI to keep making luxury more affordable but to maintain the quality, the functionality and the beauty of luxury pieces."
How the Luxe Market is Changing: "The luxury market has changed a lot in the past decade and is changing more and more every day. Internet membership sale sites like Gilt have really changed the game. You can buy bags from Chanel, Chloe, BODHI and more at a discount price, and you no longer have to shop on Madison Avenue to find quality luxury products. Luxury products have a much farther reach now, not only in the United States but all around the world in places like China."
The Future of Luxury: "This is the Age of Technology. There really is a lifestyle change going on, driven by tech and the way we live, work, play, socialize and conduct our everyday lives. For the past 5 years I have been introducing tech accessories into our line, and retailers that carry my bags have finally taken notice of the lifestyle change, demanding more of our tech accessories on their sales floors. I think the luxury market will continue to reinvent itself in the next decade. Companies will continue reaching more people by marketing affordable luxury in their product lines."