Being human is about accepting life's imperfections, as well as its glories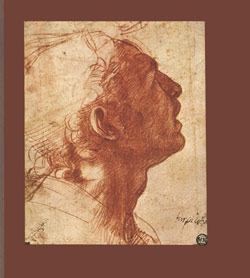 Whether you have weathered a long hard winter, a tough economy, or a personal crisis, it may be time to take action to lead yourself out of the dark tunnel of adversity. The Renaissance exemplifies a time period that brought civilization towards a new dawning of exquisite beauty, enlightenment, and also can be viewed as a civilization make-over. It opened doors to new thought, perspective, and a deepened appreciation for what it means to be human.
Being human is about accepting life's imperfections, as well as its glories.  We face hardships we often cannot avoid; changes we would rather not have to make; and twists and turns along our earthly journey that we never see coming.
All of this is to be expected, and any self-help expert who promises a lifetime of smooth- sailing might as well sell you snake oil.  On the other hand, meaningful satisfaction comes with the ability to love life—YOUR life–despite the snags; just as a mother who looks at the faces of her children and sees them not as "perfect", but as "perfectly beautiful" to her.
True satisfaction lies in our ability to accept the events that have not worked out as we had hoped, as well those which have worked out even better than we had ever dared to dream. When you are able to realize the beauty of your life "as is", you are on the threshold of stepping out of your own dark ages, and into the light of a joyful personal renaissance.
Bouncing back from dark times requires not only this adjustment in perspective, but it also takes targeted action to bring your life in a new direction.  Perhaps these ideas will work for you, in infusing your life with new light, understanding, and greater satisfaction:
Consider all of the things about yourself that you enjoy. Write them down, and next to each one, write one or two ideas on how you can bring those aspects of you to a new, intensified level.  For example, if you enjoy getting together with friends, but only have the time to do so a couple of times a month, find a way to schedule in double the amount of social activities for the next two months. See if that works to increase your level of well-being.
Now consider the things about your life that you don't love. Then next to each one, write steps that will help you to change what you can change about them, and therefore evolve and get past what keeps you stuck. For instance, if you have gained weight this winter, instead of just beating yourself up about it, or worse yet, putting yourself down to others about it, take some reasonable action steps to pull yourself out of that status-quo TODAY. While you can't expect weight loss in one day, you can expect to feel the self–pride that comes with doing something positive to reach your goals and counteract the situation on this one day. Something, ANYTHING that aligns you with what you truly want from life.
Change one thing about your appearance.  Experiment with an article of clothing that you would never have considered before; a hairdo that breaks the years long cycle of same ol' same ol'; a new fragrance, updated makeup; you can even work on changing your voice, your laugh, your gestures, to bring them more in line with how you really want to be.  A friend once told me she felt her voice was too high-pitched and too fast paced for her liking. She actually practiced slowing down and lowering her pitch, and she now has people complimenting her on how soothing and attractive her voice is.  Changing even one thing about yourself can start a new cycle of personal re-birth and many more positive changes to come.
Since life is about change anyway, there is nothing that says you cannot make the kinds of changes YOU want to make, on the heels of the changes you have no control over.  Bring yourself towards the light, love, and laughter of your own personal renaissance, by changing what you can, and aligning those changes with what you want your life to be: BEAUTIFUL.
---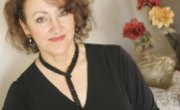 About the author
Dr. Raeleen D'Agostino Mautner is a self-help/personal development expert, speaker, certified Life Coach, Psychology Instructor, and Producer and Host of "The Art of Living Well", Connecticuts "hottest self-help radio show" on 88.7FM or streaming www.wnhu.net, Mondays 7-8AM. Mautner is the author of two books, including "Living la Dolce Vita: Bring the Passion, Laughter, and Serenity of Italy into Your Daily Life", has been quoted in many publications, including Family Circle and First for Women. She has written for Psychology Today, The Chicago Tribune, Quirks Market Reearch, The Italian Tribune, America Oggi, and Italian America. Dr. Mautner has made guest appearances on numerous national radio and TV programs. Her self-help blog has become a treasure trove of inspiration, motivation, and new ideas for living well.
---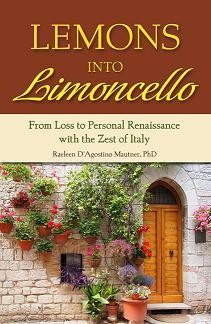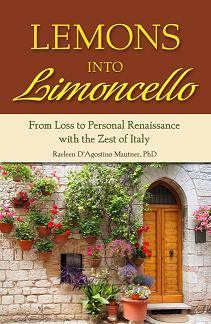 Dr. Mautner's latest book, out in the Spring of 2013 and published by HCI is called "Lemons into Limoncello: From Loss to Personal Renaissance with the Zest of Italy". This extraordinary book will help ease recovery and renewal for readers who are going through loss, change, or transition and is all about rebuilding your life following adversity. The cultural wisdom, comfort, and (extra)ordinary Italian lifestyle habits presented can help you re-establish your passion for living.
This is a highly rated and recommended book by Italia Living's Founder & Executive Director, Richard J. Michelli.