Pressuring opponents to hit on their heels is her game plan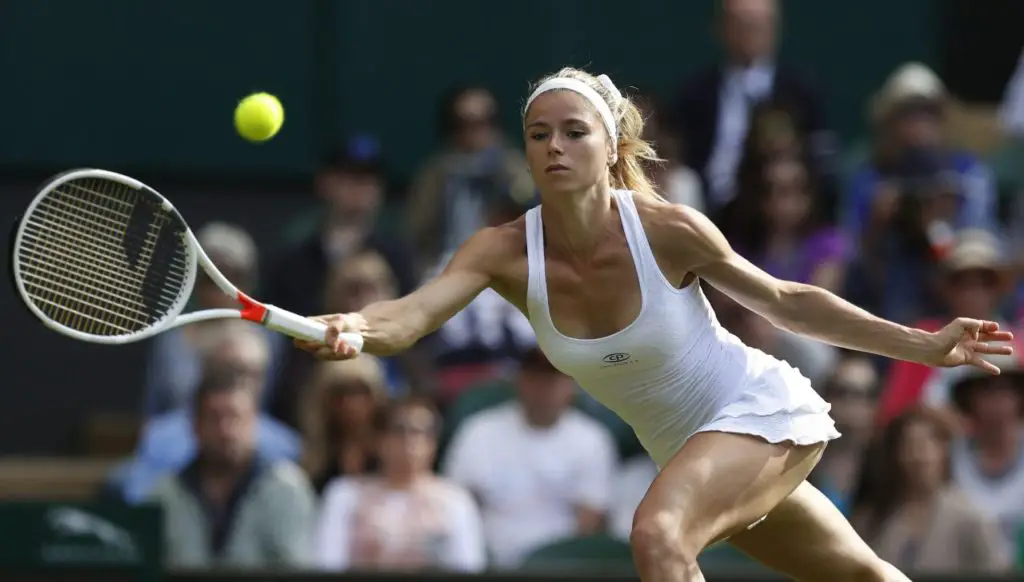 Camila Giorgi was supposed to be the tennis player who would take over the future of Italian women's tennis dominated by the older generation of Francesca Schiavone, Flavia Pennetta, Roberta Vinci and Sara Errani. As in life, things don't quite always go as hoped for or expected.
This year at the 2018 Wimbledon Championships, Serena Williams defeated Camila Giorgi 3-6 6-3 6-4 to reach the semi-finals.
To her credit, she has had previous successes defeating former world No. 1 players. After upsetting Caroline Wozniacki at the 2013 US Open, she took down former Open champion Maria Sharapova at the BNP Paribas Open.
Giorgi is Jewish, and was born into a Jewish family in the small town of Macerata, Italy, near the Adriatic Sea. Both her parents, her mother Claudia (a fashion designer and designs all her tennis outfits) and her father Sergio Giorgi, are from La Plata in Argentina, from where they emigrated to Italy.
Currently from the famous city of Pisa, Italian player Camila Giorgi was spotted by legendary coach Nick Bollettieri at the age of 8 and offered a seven-month scholarship to his school in Bradenton, FL. – the same offer he made once upon a time to 2006 US Open champion Maria Sharapova. The two matched up at the 2014 BNP Paribas Open third round in Indian Wells, Calif., where Giorgi upset the four-time Grand Slam champion, 6-3, 4-6, 7-5.
In 2015 at the Australian Open, Giorgi reached the third round for the first time, beating Flavia Pennetta and Tereza Smitková, before losing to Venus Williams, despite serving for the match in the second set.
Her highest rank was 30, currently No. 35 in singles – yet she continues to impress fans and prognosticators, many of whom predict that Giorgi could be a seeded player in the Slams very soon.
The 5-foot-6 Giorgi hits with a power that belies her small stature. Her tenacity pressures opponents to hit on their heels; in response, Giorgi presses forward for her own shots, raising the stakes within a point. Maria Sharapova seemed to try and compensate against Giorgi's desire to dominate tempo, committing a whopping 58 unforced errors in the process.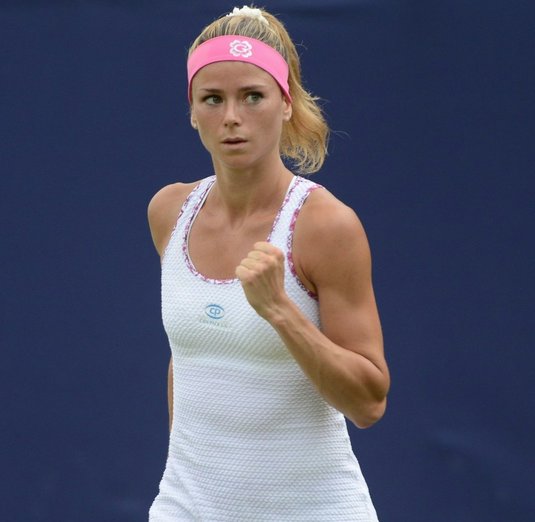 Giorgi's serve is still developing and her play is often too erratic – but there's a flair and a brand of fearlessness she displays against top players that makes her, at the very least, a must-watch player.
In the simplest terms, more consistency in her dominating style of play, would cement her status as a big-tournament threat – and you can bet then that the first high seed in Giorgi's path will need to bring her "A" game to beat her.
Now we await the 2018 US Open, and a hopefully an entertaining and strong showing by Giorgi.
Latest highlights:
2017 Wimbledon Championships – Giorgi defeated 17th ranked American, Madison Keys 6-4, 6-7, 6-1 in the second round.
2018 French Open – Sloane Stephens narrowly defeated Camila Giorgi in three sets of the third round.
2018 Wimbledon Championships – Serena Williams defeated Camila Giorgi 3-6 6-3 6-4 to reach the semi-finals.