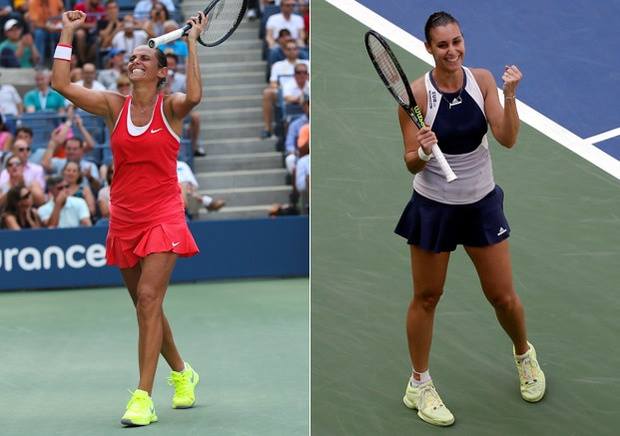 On September 11, 2015, Serena Williams' quest for a calendar-year Grand Slam title will not become a reality just yet. In one of the biggest surprises in tennis history, Roberta Vinci, an unseeded Italian veteran playing in her first Grand Slam semifinal, defeated Williams, 2-6, 6-4, 6-4.
After her huge victory, Vinci apologized to the crowd for changing the story line of this years US Open.
"For the American people, for Serena, for the Grand Slam and everything," she said. "But today is my day. Sorry, guys."
Earlier in the day, Flavia Pennetta shocked fans in the first semi-final match-up of the US Open when the 33-year-old Italian defeated the 23-year-old world No2, Romanian, Simona Halep.
Moving on to her first career Grand Slam final, No. 26 Flavia Pennetta won 15 straight points after trailing 3-1 in the second set and 19 of the final 21 points to close out a 6-1, 6-3 victory.
Pennetta, 33, and Vinci, 32, have each won Grand Slam titles in doubles, but neither had advanced to a Grand Slam singles final until now, on September 12th at 3pm.
So as for this years US Open Women's Final — FORZA ITALIA!