The lavish 'Eisenzahn 1′ luxury real estate development in Berlin, is Bottega Veneta's first residential design project, and is a partnership with real estate developer Ralf Schmitz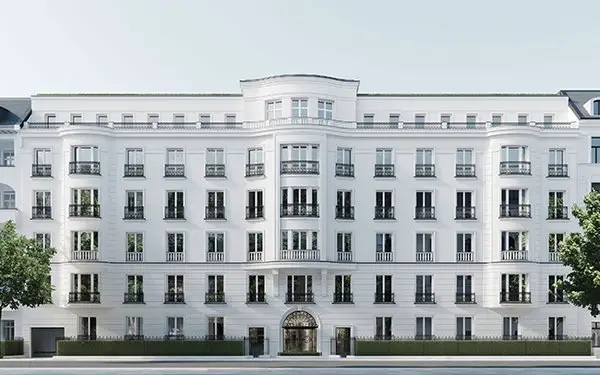 The managing director of Ralf Schmitz and the great-great-grandson of its founder, Daniel Schmitz, said that he admired Bottega Veneta creative director Tomas Maier's work on a suite at the St. Regis hotel in Rome, and thought that he was a perfect match for the company's approach.

The Ralf Schmitz firm has been developing property since 1864, building only on the kind of high-value sites that their clients expect for their elegant private residences. Their collection of prestigious, classically styled properties are built to the highest standards of quality, boast exceptional locations and offer a unique ambience.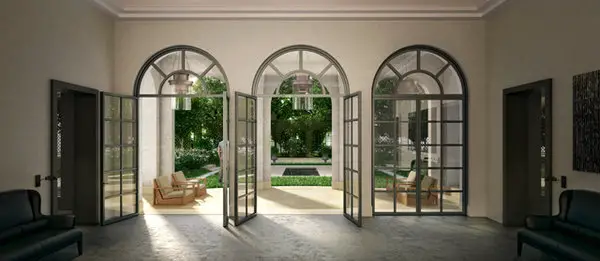 Creative Director Tomas Maier designed the Eisenzahn 1 building's lobby, common areas and showroom apartment using furniture, textiles and accessories drawn from Bottega Veneta home collections.
Mr. Maier also handpicked the wall colors, flooring, cabinetry, appliances and artwork to fully realize his vision for each space. The result is a distinctive, sophisticated interior that reflects Bottega Veneta's timeless aesthetic and commitment to quality.
Recently, Bottega Veneta has worked on suites at the St. Regis hotels in Rome and Florence, and the Park Hyatt in Chicago. But Eisenzahn 1 is the company's most high-profile foray into interior design to date.
Eisenzahn 1 will house 12 exceptional residences, including one expansive full-floor penthouse with a private rooftop terrace. Each of the twelve homes is handcrafted in every detail. The flowing layouts and generous floor plans echo the elegant proportions of the grand-homes once prevalent around Kurfürstendamm, but with subtle refinements tailored to contemporary lifestyles.
The smallest apartment is listed at €2.2 million ($3.05 million), while the largest, the full-floor penthouse, is €8.5 million ($11.8 million).
At present, demand for properties with luxury brand associations are strong both in Europe and the United States. In Manhattan, the French crystal company Baccarat recently completed work on a building that contains 60 private residences and a 112-room hotel. There is also significant activity in Miami, where Porsche, Armani and Fendi are all involved in real estate projects.
The Eisenzhan 1 is slated to open in fall 2016.
For more info visit: https://eisenzahn1.com