Offering American men a more engaging shopping experience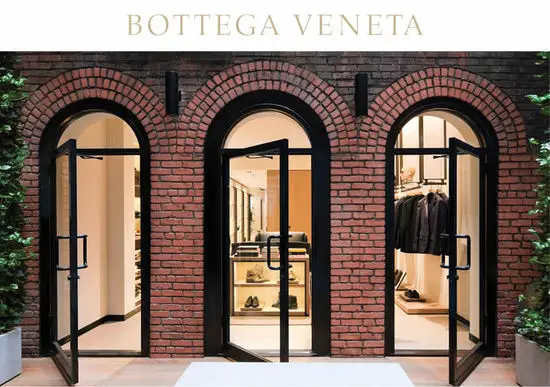 Spring 2012, New York City officially opened their first Bottega Veneta 1,661 square foot spacious men's store at 23 East 67th Street, Manhattan. This ideal showroom features tailored clothing, shoes, furnishings, luggage, sportswear and of course, leather goods for men. Bottega Veneta has even made a few changes because of fall's high demand. The brand has since unveiled a new service where customers have the option to initialize their bags or accessories, including a new launch of 50 limited edition "informale" men's bags that features a Made-to-Measure program.
The store is located in a historic townhouse, which it shares with several art galleries. It features bright, airy interiors with ample seating and an open-air courtyard at the back of the store, where men can sit and have a glass of Champagne or whiskey.
The fall-winter 2012-2013 collection features a more tailored look than the brand's earlier menswear lines; it is characterized by strong, sinewy silhouettes, which appear in everything from slim-fitting jackets with narrow shoulders and tapered sleeves to slim pants and handcrafted leather shoes with sleeker, more elongated frames. There is also a series of items sold exclusively at the Manhattan boutique for fall, including a short and structured leather jacket with velvet accents along the neck and shoulders
With nearly 30 percent of Bottega Veneta's total sales coming from its Men's line, they aim to expand their US presence in this market.
"Philosophically, Bottega Veneta is about individuality. We now have the breadth of product, and the years of experience, to effectively tailor how we approach our customers. The new men's store will enable us to offer a more engaging shopping experience, in a neighborhood store, where the products have been selected especially for the man who lives and shops there," said Bottega Veneta's creative director Tomas Maier.