Limited Edition Venetian glassmakers artisanal handcrafted bottles are easy to refill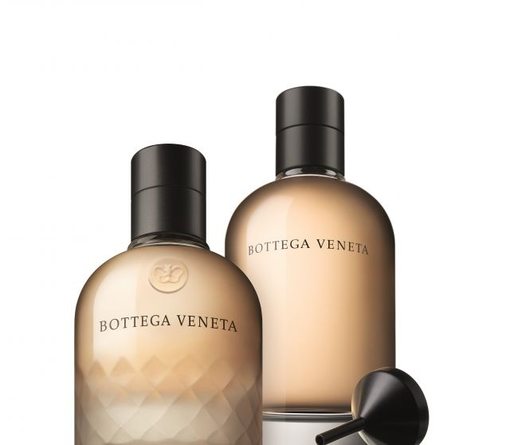 The Italian label is paying tribute to Venetian glassmakers with the introduction of its 2015 Deluxe Fragrance collection. Bottega Veneta's two iconic fragrances — its first signature perfume and the Knot eau de toilette — are presented in a luxurious collection and enclosed in an artisanal bottle. This Deluxe collection is available as of October in a limited edition.
The luxury collection includes an artisanal edition of the perfume bottles, decorated with the intrecciato motif so loved by Bottega Veneta and the emblematic butterfly symbol. Designed with a detachable spray nozzle, the handcrafted bottles are easy to refill.
In addition to the fragrances, handcrafted frosted glass has been designed for two scented candles in the same aromas to complete the special collection.
The first signature scent of the Italian brand is inspired by Veneto and various leather goods collections by Bottega Veneta, a fragrance with notes of leather, floral chypre and prune accords.
The Knot fragrance combines notes of clementine and lavender, musk and tonka seed.
The Bottega Veneta Deluxe Fragrance Collection 2015 is available in the brand's boutiques and select department stores worldwide.
The Deluxe Signature Craftsmanship bottle of 50 ml is priced at €90, while 100 ml refill costs €115. The candles from The Bottega Veneta Deluxe Fragrance Collection 2015 start at €68.