Italian Prosecco recognized as a fashionable drink that provides a lessor price, yet excellent quality alternative to French champagne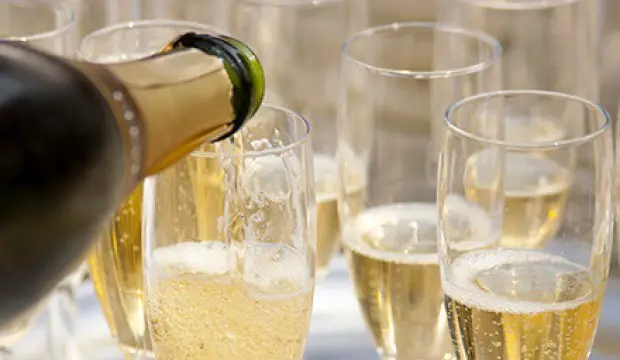 The Italian sparkling wine, prosecco, has overtaken champagne for the first time in Britain, with sales far exceeding its French rival, according to research released this month.
Sales of prosecco jumped 72 percent in value in the year to mid-July, reaching £339 million ($532 million), US research company IRI found.
"Prosecco is a fashionable drink that provides a cheaper and excellent quality alternative to champagne," said IRI analyst Toby Magill.
"It's no wonder that it now outpaces champagne in value as well as volume and is being chosen above champagne at weddings. It's quickly becoming the nation's summer drink of choice."
In contrast, sales of champagne rose just 1.2 percent year-on-year, with total sales worth £250 million.
When measured by volume, prosecco had already outstripped champagne.
This trend accelerated with a 78 percent rise in the volume of prosecco sold, amounting to 37.3 million litres compared to a 0.4 percent drop in champagne to 9.8 million litres.
Nevertheless, the two most popular brands of champagne, Lanson and Moet, still managed to increase their sales, indicating that consumers were turning away from cheaper champagne lacking the "brand cachet" to compete with prosecco, IRI said.