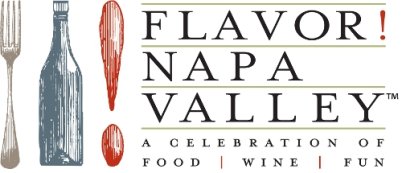 November 14-18, 2012 – Flavor! Napa Valley: A Celebration of Food, Wine & Fun
Held at the Silverado Resort and Spa, and The Culinary Institute of America at Greystone in the beautiful Napa Valley
Following a successful 2011 debut that drew more than 3,000 people and featured an impressive array of Napa Valley-based celebrity chefs, restaurants, vintners, sommeliers and artisan food producers – the table is set again for this year's five day Flavor! Napa Valley™ Celebration of Wine, Food & Fun, scheduled for November 14 – 18, 2012.
Napa Valley Chef Michael Chiarello, the originator of the Flavor! Napa Valley concept, is joined again this year by fellow Napa Valley chefs such as Thomas Keller, Christopher Kostow, Cindy Pawlcyn, Jeffrey Jake and Masaharu Morimoto. Visiting graduates of The Culinary Institute of America include Scott Conant, returning for his second year, along with Geoffrey Zakarian, Johnny Iuzzini, Charlie Palmer, Larry Forgione and all three of his sons – Marc, Sean and Bryan – cooking a course together at the opening night tribute dinner to their father, a chef often referred to as the "godfather of American cuisine."
Wine experts include author and CIA graduate Rajat Parr, the wine director of the Mina Group, along with Karen MacNeil, Chairman of Professional Wine Studies at the CIA and author of The Wine Bible and Napa Valley resident Andrea Robinson, the first female Master Sommelier in the United States.
Tickets are on sale now and the festival's net proceeds support student programs and scholarships at the CIA at Greystone Campus in St. Helena, Napa Valley.
For more information, schedule and tickets visit: http://flavornapavalley.com