Trustworthy way to trade up your Panerai watch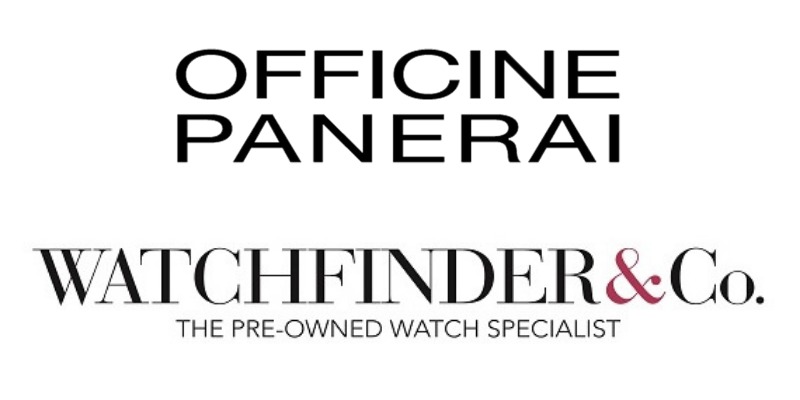 Luxury watch brand Panerai, has joined forces with pre-owned watch specialist Watchfinder & Co to offer a new part exchange service to its clients. Both Panerai and Watchfinder are fully owned by Richemont.
Deciding to participate in the thriving pre-owned watch market, is a strategy that was easily adopted by the Florentine luxury watchmaker to support long term sustainability goals, watch durability and preservation of the brand's heritage.
The partnership between Panerai and watch specialist Watchfinder & Co. will safely expand the potential of the pre-owned market, to protect the brand's legacy and the longevity of its the most iconic timepieces.
With nearly 20 years' part exchange experience, Watchfinder & Co. are the premier resource from which to buy, sell and part- exchange pre-owned luxury watches. In 2002 they created the definitive pre-owned watch buying experience in the UK, and over the last 18 years we have developed into one of the most successful and trusted pre-owned watch retailers in the world.
They offer over 4,000 watches from more than 70 luxury brands – all available online and via their network of boutiques and showrooms across France, Germany, Switzerland, the UK, the US and Hong Kong.
With quality and dependability at the heart of their business; every single one of their watches is meticulously inspected, authenticated and prepared by a team of expert watchmakers in Europe's largest independent service centre – accredited by 19 of the world's leading watch manufacturers, including Panerai.
The new part exchange programme allows watch owners to trade in one or more of their existing watches, putting its value towards a new Panerai. Customers are invited to visit their local Panerai boutique where they can get an instant estimate on their existing watch. You don't even need the watch with you for this estimate.
If they are happy with the estimated price range given to them in store, they will be asked to bring the watch, and any box and papers they have, into the boutique so it can be sent to Watchfinder's manufacturer-certified service centre for a full appraisal and a final valuation. If the customer is happy with the final valuation, Watchfinder & Co. will buy their watch from them and put its purchase price towards the customer's new Panerai. Quick, simple and secure.
Also to note is that the the trade-in watch programme is not limited to Panerai. From Rolex, Patek Philippe and Cartier to Audemars Piguet, IWC and Jaeger-LeCoultre; this new part exchange service applies to an extremely wide variety of pre-owned luxury watches (predominantly those manufactured within the last 25 years).
Once Watchfinder has purchased the watch from the customer, their expert watchmakers will invest time returning it back to its best possible performance and appearance and then add it to their collection of over 4,000 luxury watches on sale via their website and boutiques. They will also provide the new owner with a 12 month Watchfinder warranty.