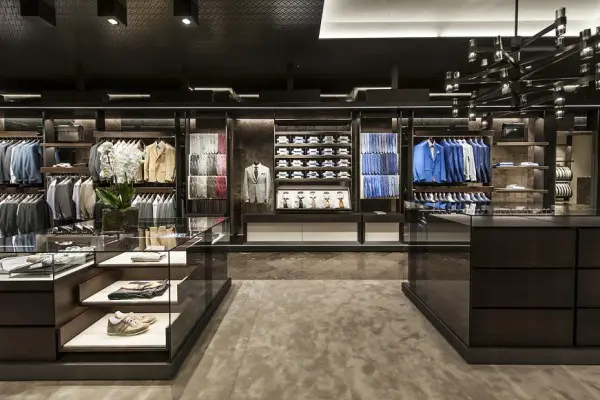 Italian tailoring brand Canali, is celebrating the opening of its first Italian boutique in Rome.
Covering a surface area of 250 sqm on two floors, the new Canali flagship store in Rome is situated in the city centre. With its main entrance on Via del Babuino – the epitome of luxury – a second entrance on via dell' Orto di Napoli, and display windows that extend into via Margutta. The boutique also has an extensive terrace looking out over via Margutta.
Canali's new store in Rome is the brand's first Italian boutique designed around the new architectural concept. The service offered is at its most exclusive on the upper floor. Here clients can create a Made to Measure suit, purchase exclusive outfits or relax in the VIP Room with direct access onto the magnificent terrace that looks out over the historical buildings in the centre of Rome.