Monza SP1 and SP2 are the first two models in Ferrari's 'Icona' series of limited-run specials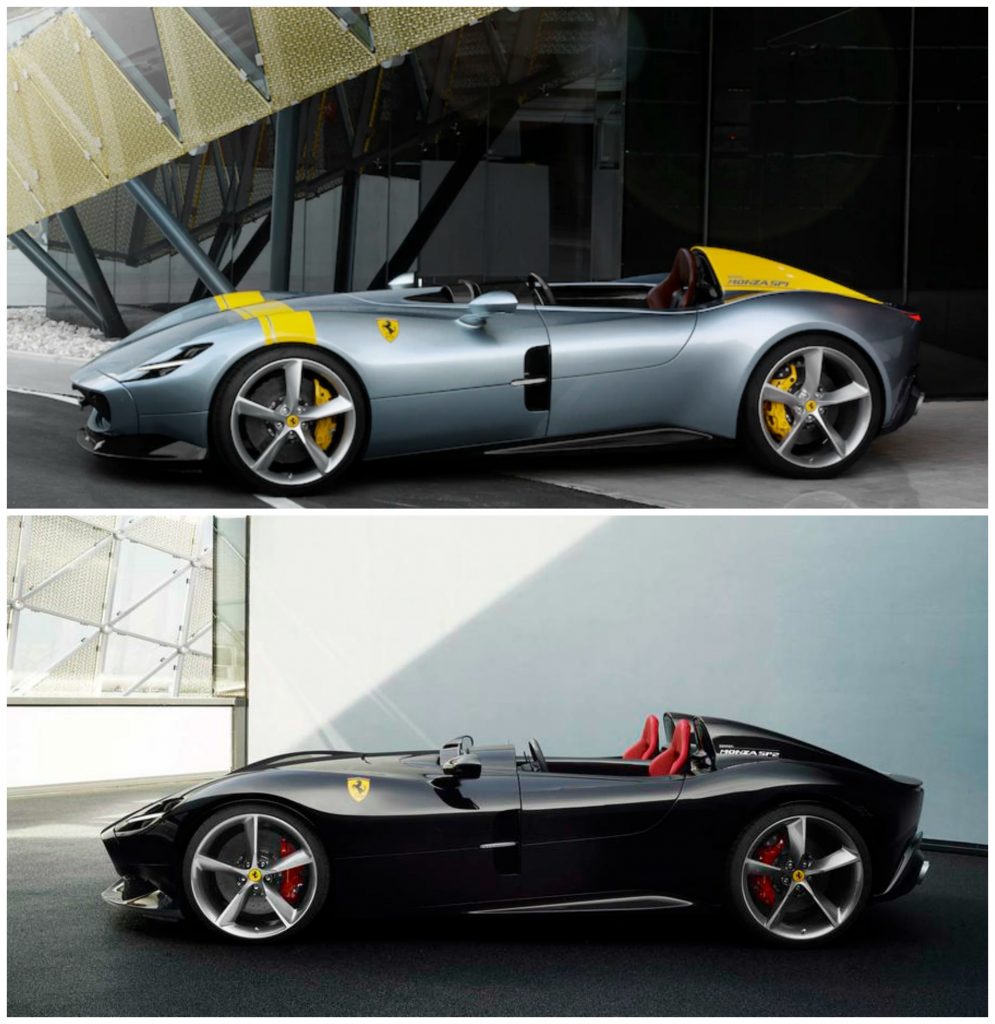 Ferrari calls new Monza models the "probably the closest and purest driving experience to the Formula 1" – and fast they are. Providing the thrust is the most powerful engine Ferrari has ever built for a road car. Engineers took the 6.5-liter V12 from the 812 Superfast and pumped out a few more ponies to get it to 810 horsepower and 530 pound-feet of torque.
The unveiling occurred at a private event for devoted customers at its headquarters in Maranello, Italy. The company said it would produce fewer than 500 of the Monza models, which can reach 62mph in 2.9 seconds – but this comes with a warning to watch for flying road debris as there's no windshield. Top speed is greater than 186 mph – likely much greater.
The model SP1 is a one-seater and the SP2 is logically the two-seater, are part of the new chief executive's plans to boost profits by introducing models particularly very expensive limited-edition supercars. The latest models are the first in a limited series called Icona, which reference Ferrari's racing cars of the 1950s.
Buyers of the Monzas will receive a racing jumpsuit by high-end Italian luxury brand Loro Piana. Luxury leather goods company Berluti will specially produce Monza driving shoes and a leather-clad helmet.
While price hasn't been confirmed firm – one Ferrari representative estimates the Monza will cost the about $1.75 million.
Ferrari will bring out 15 new products from 2019 through 2022. And by 2022, 60 percent of Ferraris will be hybrids.