Italian design and timeless elegance, combined with unparalleled performance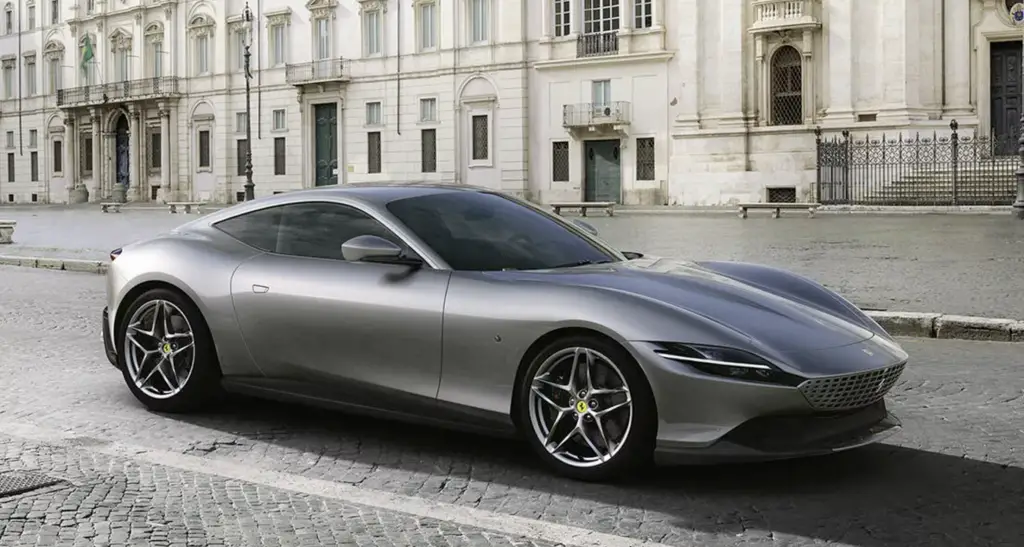 Inspired by the iconic city of Rome, Ferrari designers say the new swooping, minimalist design of the Ferrari Roma pays homage to the carefree vibrant life of that city in the 1950s and '60s.
Believed to have been designed to compete with the Aston Martin Vantage & Mercedes AMG GT, the Roma encompasses Ferrari's award-winning turbo V-8, with 611 horsepower. Ferrari's specs say the Roma reaches 62 miles per hour (100 kilometers per hour) in 3.4 seconds and hits 124 mph (200 kph) in 9.3 seconds, with top speed of 199 mph (320 kph).
The interior reflects an evolution of the dual cockpit, featuring separate driver and passenger cells. The HMI [Human Machine Interface] has been completely redesigned, and all of the Roma's main commands can be accessed via haptic controls on the newly designed steering wheel. A 16-inch digital dash cluster provides all necessary information, and the 8.4-inch vertical touchscreen and a passenger screen, are developed to be intuitive.
Ferrari refers to the Roma as a "2+ coupe", thus meaning there will be room… well at least seating… for two small people in the rear.
No word on price as of yet, but expectations are the Ferrari Roma will cost a little north of $225,000.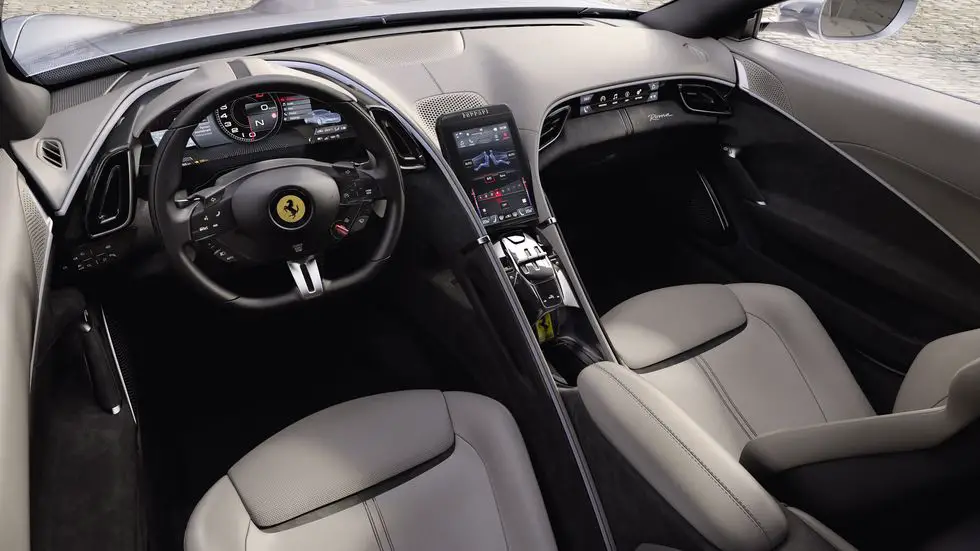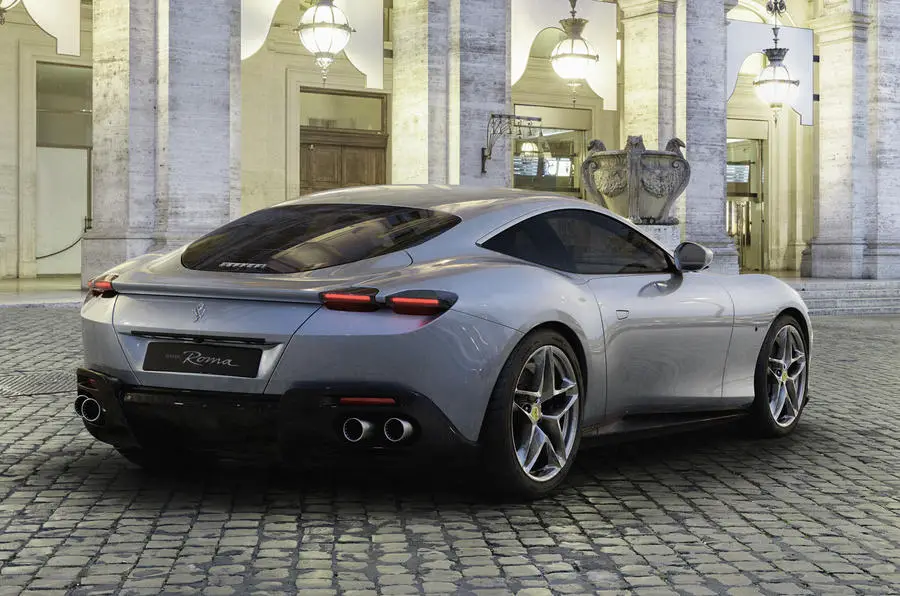 Photos courtesy of Ferrari
Explore more of the car at: Ferrari Roma