The most powerful twin-cylinder production bike Ducati has ever produced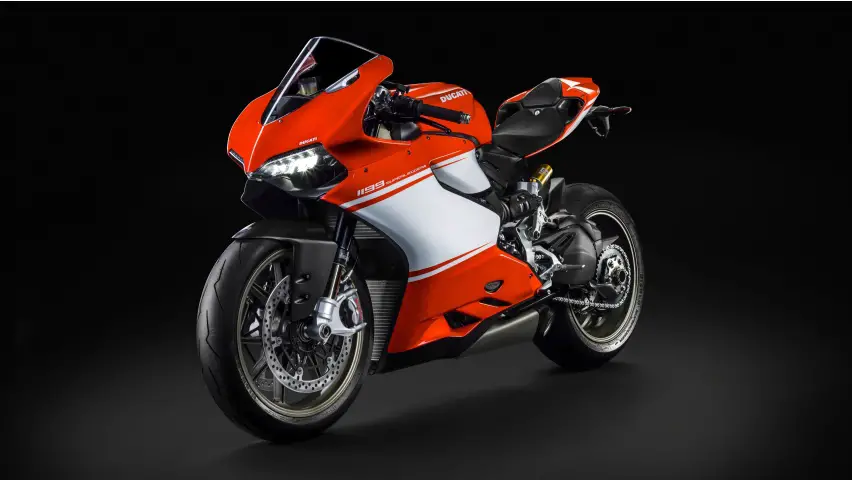 The 2017 Ducati 1299 Superleggera is the brand's fastest bike ever and the world's first production motorcycle to feature extensive use of carbon fiber. It is powered by the most potent version of Ducati's Superquadro road engine, developing 215 hp and 108 ft lbs of torque. Equally significant, the frame, subframe, swing arm, and wheels are made of carbon fiber, which makes the 1299 Superleggera (Italian for "superlight") considerably lighter than the 1299 Panigale. The electronics suite features the new Ducati Power Launch, a system that enables controlled standing-start acceleration.
The bike is priced at $80,000 and will have a production run of only 500 examples. It's the fastest Ducati for now, but maybe not for long. "Once a limit is set, it is our responsibility to push past it," says Jason Chinnock, the CEO of Ducati North America. "This is what keeps our engineers up at night and our customers coming back."
Not enough fun and speed for you? Perhaps you can start saving for next year's Ultraleggera, which should run around $100K +.
More info, visit: http://superleggera.ducati.com/en