Catch the Benelli Classica as it joins a week of festivities promoting Italian culture, food and style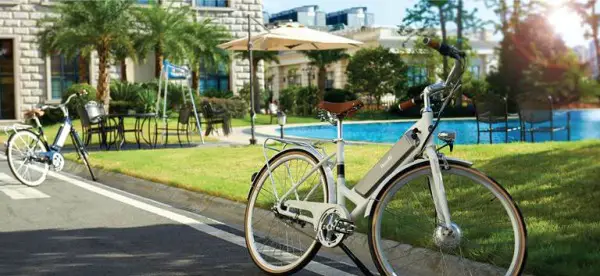 The cosmopolitan and elegant Benelli Classica electric bicycle is geared up for its debut appearance on Worth Avenue to help celebrate "Italian Week Palm Beach," February 22-27, 2015.  Benelli, the luxury Italian brand boasting over a century of passion for two wheels and a renowned history of exquisite Italian motorcycles, brings its newly launched Classica eBike to the MacKenzie-Childs store at 238 Worth Avenue for the week of festivities promoting Italian culture, food and style. Visit: www.facebook.com/italianweekpalmbeach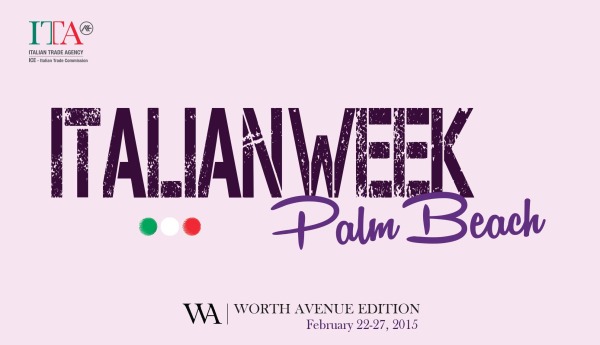 The beautiful MacKenzie-Childs storefront will applaud "Italian Week Palm Beach" by adding some Italian flair with a Benelli Classica 5-day "trunk show," beginning Monday, FEBRUARY 23 through Friday, FEBRUARY 27, daily from 11am – 4pm. The subtle colors of the Classica — available in white, cream and black highlighted by natural, saddle leather handlebar grips and seat — will perfectly complement the vibrant hand-painted and iconic Courtly Check signature items for which MacKenzie-Childs is best known.
Palm Beach residents and visitors will have the opportunity to cruise the town in style AND ease, as Benelli will be hosting test rides on the Classica at the MacKenzie-Childs trunk show.  The Classica will also be offered for sale during the week with a percentage of proceeds benefitting Il Circolo Palm Beach.
"We are delighted to help celebrate Italian Week Palm Beach," said Larry Ferracci, President and CEO of Ferracci Distribution LLC, exclusive distributor of Benelli Bikes USA. "Worth Avenue provides the perfect backdrop for our luxury Classica model and we thank MacKenzie-Childs for opening their doors to host Benelli."
Not hot, but haute…the Benelli high-performance 350 watt motor remains cool as it swiftly reaches 20mph while hands are always on the grips. Unlike traditional scooter-looking and unsightly battery-on-rack eBikes, the sleek design of the Classica features a light-weight lithium battery pack integrated and concealed in the front frame, resulting in agile handling and excellent balance.  With a simple turn the patented Twist Shift LCD display informs the rider of the Pedal-Assist (PAS levels 0-1-2-3-4) mode as well as current speed, battery capacity and total distance. The beauty of the Benelli Classica is the ability to ride with or without the Pedal Assist Mode and it can just be turned on to conquer that steep incline or to travel a little further than normal. With a range up to 40 miles, riders will be able to reach all Palm Beach destinations and more!
Benelli Classica is the cosmopolitan eBike portraying classic Italian design and uncompromised performance.  It is affordable luxury at a MSRP of $2,100 USD and is offered in white, cream and black and a choice of 26" or 28" wheels for optimum height and comfort.
The Benelli Classica is now available stateside at select boutiques and specialty bicycle dealers.
Benelli Bicycles are distributed exclusively through Ferracci Distribution.
For more information, please visit: www.benellibikesusa.com
Be Free.  Be Green.  Be Benelli.