Indulge in a unique driving experience only Maserati can offer
Italian luxury automaker Maserati is driving into the new year with the addition of two new courses for its Master Maserati 2016 program.
The new additions to the driving course program include the SnowMaster Experience Lapland edition and Master Premium. While Maserati offers a number of driving courses for its enthusiasts to enjoy, adding new options each year will keep visitors anxiously coming back for more.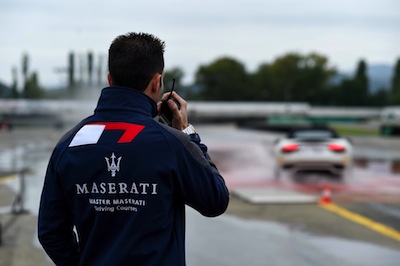 Maserati's driving program offers tailor-made courses designed for drivers looking for well-designed and exclusive experiences. Besides the fun, the program has a practical aspect as well, specializing in how to help drivers learn to handle their Maseratis in all types of conditions, with safety measures in place.
The SnowMaster Experience, a first for the automaker, will take place in Lapland, Finland. This course will help drivers master driving in snow and icy conditions, as the two-day course is just 43 miles from the Arctic Circle.
Also new for 2016 is the Master Premium option. This two-day course focuses on advanced GT driving with safety and driving a focal point. Taught by professional instructors, this high-level course will be held at the Autodromo Varano de' Melegari near Parma, Italy and will offer drivers tips for driving high-performance vehicles.
Maserati also offers the Master Warm Up for new Maserati owners, the Master GT 1 Day to introduce drivers to the brand's culture and Master High Performance for skilled drivers. The Master Italian Lifestyle Experience blends Maserati with Italian culture and living while the Master Incentive is available for corporate team-building exercises.
Participants for all courses have access to all Maserati models such as the Quattroporte, Ghibli, GranTurismo and GranCabrio. Each vehicle in the fleet will be outfitted with a video/audio recording system for the driver to enjoy the experience and learn from it after it has ended.
Maserati continuously fine-tunes its driving experiences to keep consumers interested in its offerings.
For more info visit: Master Maserati Driving Courses