This Real Housewife of New Jersey manages it all – family, friends, a successful career and time to give back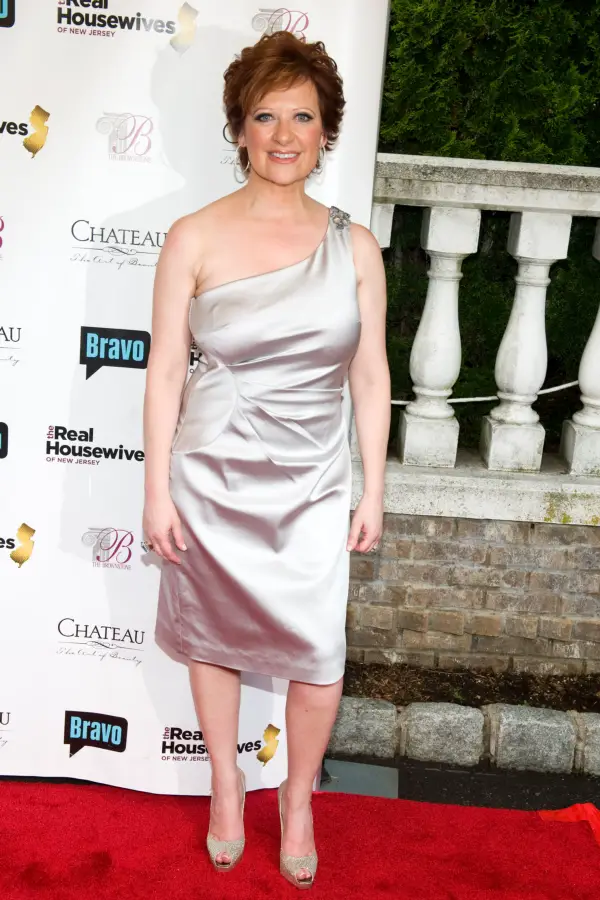 "Let me tell you something about my family," – those infamous words say it all. Caroline is the epitome of a strong New Jersey woman; she is a devoted wife and mother of three beautiful "babies" – Albie, 24; Lauren, 22; and Christopher, 21 and she always makes sure to put her family first.
Married for more than 25 years, her husband Albert runs The Brownstone, a very successful catering facility in Paterson, NJ. The business has been with the family for over 30 years and is one of the premiere event spaces in the state. Although Caroline spends the majority of her time running the household, she is also the owner of two successful businesses, Opus Properties, a real estate firm and 4 My Mom, a children's accessories line.  In addition, Caroline has just launched a new concept, Caroline's Kitchen, a collection of licensed products that will focus on several of her great loves:  cooking, creating a warm, wonderful home and taking care of her beloved family – including her precious puppies.
Always looking to help others, Caroline is affiliated with both The Carolyn Gable Expect A Miracle Foundation, which helps single mothers and CROC, (Citizens Reunited to Overcome Cancer), a Foundation dedicated to helping cancer survivors overcome the daily challenges dealing with this disease. Often described as a feisty spitfire, Caroline manages to have it all – family, friends and a successful career.  In her opinion, that is what makes her a Real Housewife of New Jersey.
---
Be sure to catch The Real Housewives of New Jersey on Bravo
---
An Interview with Caroline Manzo

What values from your Italian upbringing have you instilled in your children?

Tradition and loyalty

What is the best meal your mother taught you to cook?

My mother taught me how to cook so many things.  One that sticks out and it is one my kids favorites that you have all seen on the show is sausage, potatoes and peppers in the oven.  It's the simplest dish to make and absolutely delicious.

Do your children ever ask you to prepare them different meals for each of them at the same time?

They try (laughs).  At dinner time it would probably be no. But if its breakfast or lunch they put in their orders like I am a short order cook.  Generally it's what I am making I make.  If Lauren is dieting I will do a variation of what I am making for her.

Do you prefer ravioli or manicotti?

Manicotti

Where in Italy do you love to visit?

I love the Tuscany region.

What is a typical Sunday at the Manzo house?

Insanity.  It is whoever and whatever shows up.  Its food and everybody just hanging around.  Usually every time you see me we're all in the kitchen.  The kitchen is the heart of our house.  I wanted to the kitchen to be the heart of our home and we had it specially designed to be that way.

Your favorite Italian romantic restaurant you and your husband love to go to?

We don't generally do the flowers and candlelight thing.  Its not so romantic but I just love Babbo.  Anywhere I am with him is romantic so it doesn't matter.

Do you watch any of the other Housewives shows?

Yes I do.  I watch them all.

Do you have a lot of friends?

I don't have a lot true friends but I have a ton of acquaintances. I have very few "friends" people that I know that through thick and thin will be there for me.

What is your favorite holiday to cook for and what do you prepare?

Christmas Eve.  We do the traditional fish.  As you well know in the traditional Italian home  on Christmas Eve the meal is primarily fish.  I don't eat seafood so I will cheat a little bit and make something else for me and my son who is allergic.  The meals go on forever.

What are your views on a career woman vs. a real housewife?

Being a housewife is a job that never goes away.  It is 24/7. I think being a housewife and being mother is the most challenging job in the world.  It is a job at that at one time can make you want to pull your hair out, and at other times gives you much gratification.  I don't think that there is another job on the planet that can give you that.  However,  I do have tremendous amount of  respect for those the women that go out  into the work force and work hard and become successful.

What do you do for yourself to escape from everyone?

I read. I love to read.  Right now I am reading a booked called the Bucolic Plague.  It's about two men who are life partners that have decided to leave their perspective craziness in NYC and go on a farm and raise goats and make cheese.  It tells the story of their journey.  I find it very funny, up lifting and entertaining.

You look better than ever, what are some tips for healthy Italian eating?

I think olive oil is my best friend.  I use a lot of olive oil.  If you do it smart I think Italian cooking is very healthy for you. Generally in the Italian culture you use fresh vegetables and herbs.  I remember when I was young we had a farm in Upstate NY.  We had this tremendous vegetable garden and we would go out there in the morning and pick zucchini and eggplant.  My parents and grandparents would make a salad with all the vegetables from the garden with just olive oil.

Are you exercising and practicing portion control?

It is very much portion control but I am not that regiment.  I do not have the will power to walk away from something that I love.  I love cheese, I love bread, I love mortadella, I love sausage.  I just can't walk away from it.  I eat small quantities.  I also stopped drinking soda and high fructose juices.  I drink a ton of water.  I literally walk around with a water bottle in my hand.  It clears the system out, hydrates your body and its good for the skin.  I also go on the treadmill a few times a week.

Any summer plans with the family?

No, it has been a crazy year.  The way our life is, it's hard to plan. The only thing we planned was our anniversary to Italy.   With the kids being older and my husbands work schedule our life is a bit chaotic.  We grab it when and if we can.

Are you enjoying all of what is happening in your life now?

I am enjoying all of this.  There are days when I want to go under the covers which is typical in life but this is a truly a great time.
---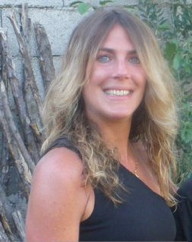 Loraine Pavich has had a diverse career in publishing with several successful magazines.