Enjoy a unique experience at the luxurious 5 stars Hotel Villa Athena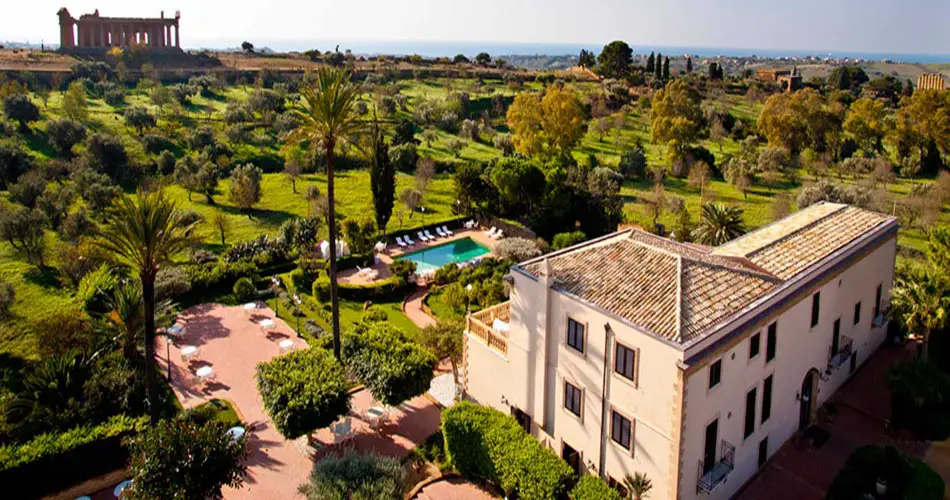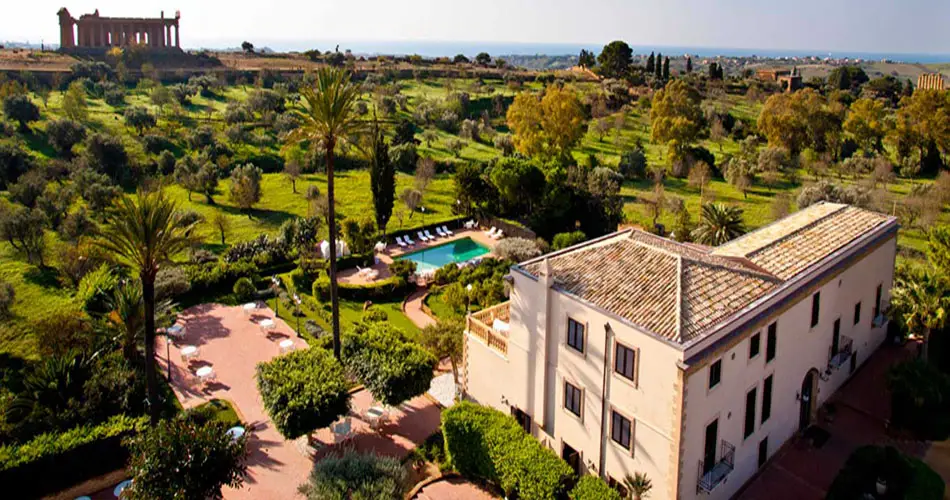 Hotel Villa Athena, the only hotel in the Valley of the Temples in Agrigento, offers a unique experience to its guests, a graceful picnic in the shade of olive trees with top-notch Sicilian cuisine.
The managers of the luxurious 5 stars Agrigento wanted to recreate the atmosphere of the classic Impressionist paintings and to give its guests a unique experience, quality food and wine in an out the ordinary environment. That originated the idea of a "gourmet picnic".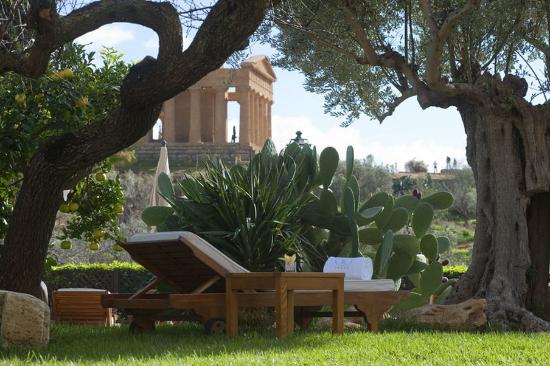 Upon request the hotel staff can organize this private event that allows you to admire the Valley of the Temples by a privileged point, the Kolymbetra Garden. Archaeological site of great historical and cultural significance, mentioned in texts dating back to the first century AD, the Garden offers unforgettable views of olive groves interspersed with a few patches of orange trees, carob, almond and mulberry trees, while the eye is lost in the warm colors of the Mediterranean vegetation.
At a desired time guests will receive the classic picnic basket complete with all the necessary and will be guided in the special spot in the Kolymbetra Garden, previously set up in the shade of a magnificent olive tree.
The basket holds many delicious surprises. One can taste dishes prepared with special care and attention by the chef at Terrazza degli Dei, the hotel's restaurant. The menu is light, studied for a lunch that fully satisfies all the senses, accompanied by a Firriato Altavilla, a Cabernet Sauvignon characterized by a smell of cherries and soft, velvety taste.
On the menu there are dishes of the Sicilian tradition revisited like arancinette mignon with meat and mozzarella, sardines warbler and the Sicilian Caponata, special delicatessen like Panelline and cauliflower tempura, served with delicious samples of Bresaola, cheese first salt, and local salami .
The bucolic banquet ends with a refreshing fruit and grapes salad that crowns this journey through the flavors and smells of Sicily.
For information and reservations, contact the Hotel Villa Athena or visit the website: www.hotelvillaathena.it/en/