Own this charming Italian villa from the movie you loved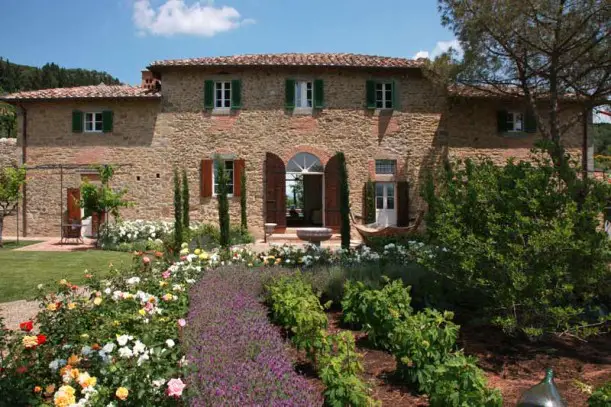 In October 2010 we wrote about major renovations to the villa that was featured in the 2003 movie "Under the Tuscan Sun". Since then, the villa has been for rent and continues to be, however it is now being sold by the couple who also owns a Sonoma winery, for 9.5 million euros ($12.5 million).
In addition to the stunning renovations, an olive grove on the premises produces over 100 liters of olive oil a year and the owners are currently adding another 65 trees to the current stand of 100. The property is in a perfect location, situated within walking distance of the center of the medieval town of Cortona, which is located in Tuscany's Arezzo province about 100 kilometers southeast of Florence.
The listing is held by Michele Blackmon of Rodeo Realty Fine Estates. Blackmon, who is based in Beverly Hills, began successfully selling many properties in Tuscany after the movie was released, from the fast increase of interest in living la dolce vita.
The estate is still available as a vacation rental as well.
For more info read: The Newly Restored Villa from "Under the Tuscan Sun"
View the listing here: 'Under the Tuscan Sun' Villa Listing
For inquiries, contact Michele Blackmon
---