Pasquale Sciarappa shares his love of food and cooking with the world

Everyone knows when it comes to Italian food and eating well…most of the time it is about keeping it simple and fresh. Sure there are plenty of delicious new age twists on Italian cooking and recipes…but keeping it old school is usually the preferred method…at least among Italians.
It's not JUST about the food…it's about history, heritage and tradition – or as Pasquale Sciarappa would say, genuine Italian recipes perfected over the years.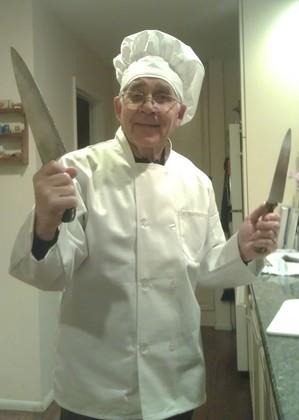 Sciarappa, 73 years old and currently from Long Branch, New Jersey, is originally from Orsara di Puglia in southern Italy. He, along with his son Jeremy, who films the videos and maintains the technological upkeep, operate a YouTube channel, youtube.com/orsararecipes, Facebook page, and Twitter page.
His YouTube channel has well over 3 million views, with thousands of regular subscribers and videos are posted weekly.
His growing popularity earned him an appearance on the Rachael Ray Show, with episode to be aired later mid-month.
With Italian cooking it just takes a love of food, cooking and sharing what you know to keep the traditions going – and Pasquale enjoys just that.
---
And his recent viral video…