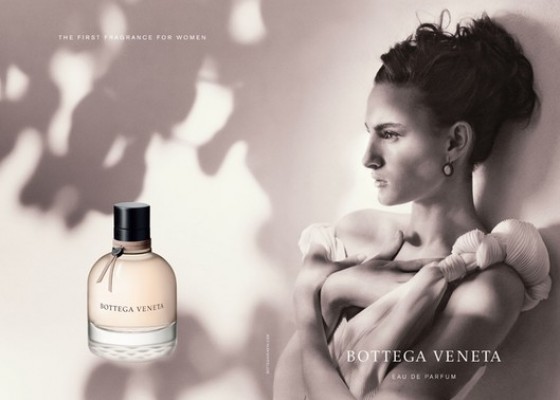 The Italian fashion house Bottega Veneta has started to launch their debut fragrance this month. Bottega Veneta Eau de Parfum notes include patchouli, oak moss, bergamot, jasmine and pink pepper.  
Creative Director Thomas Maier spoke about where the inspiration and vision for this fragrance came from: "An old house in the beautiful countryside in the Veneto region of Italy with rolling green hills, where we're from. I envisioned a room with old wood floors, library walls and leather-bound books with the windows open wide, the breeze coming in and cut grass, hay, moss, garden flowers, growing through the room and everything mixing up. That's where we started."  
Priced at $95 for 1.7 oz. and $130 for a 2.5-oz. size, Bottega Veneta Eau de Parfum will debut at Harrods on July 17, with a wider UK distribution on August 14. It will be available elsewhere in Europe in September. In the United States, it will launch at Bergdorf Goodman in New York City on September 8—just in time for Fashion Week—before rolling out to other departments stores in November.
A Special Edition perfume bottle is made of Murano glass (limited edition), decorated with a metal cap and a leather bow. The perfume extract, which comes in the Murano bottle, is available in limited numbers at Bottega Veneta boutiques around the world at the price of $395. for 3 oz.