An ultimate Italian classic Ferrari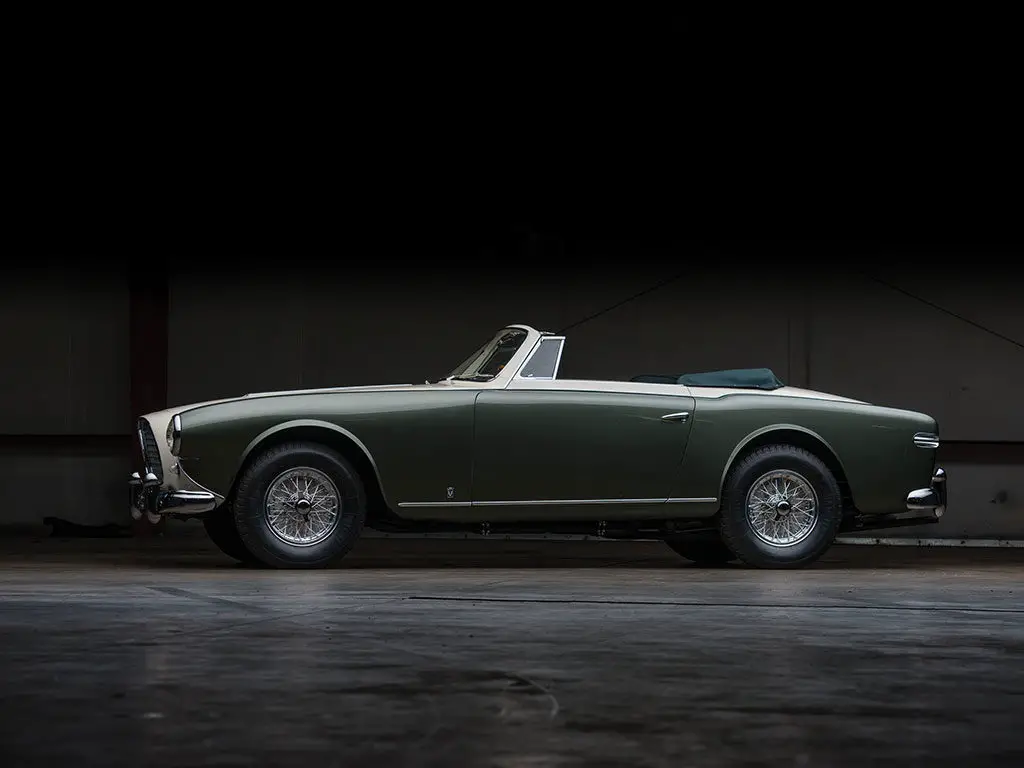 The 1952 Ferrari 342 America redefines exclusivity. There are only six 342's in the world and only one features a body by Italian automobile coachbuilder Vignale.
Built with an extended 2,650-mm wheelbase to accommodate the enlarged 200-hp Lampredi V-12, this classic Ferrari 342 America Cabriolet saw a total production run of only six examples for clients like King Leopold of Belgium and Enzo Ferrari himself.
With bodywork by Vignale, this Ferrari 342 America features unique slotted taillights recessed into the fenders. The classic car was subsequently exported to the United States in the late 1950s or early 1960s, and acquired by T. Dan Smith of Los Angeles. The vintage Ferrari made its way through a few hands while enduring the ignominy of being refinished and modified until it was purchased later in 2007 by its current owners, and was restored in California in the current color scheme of metallic green and white, with a complementary white and green leather interior.
Restored in two-tone metallic green and white, this Ferrari 342 America Vignale has only seen 210 miles since its restoration in 2007. It has remained hidden away, aside from infrequent exhibitions at various West Coast shows and museums. The classic Ferrari 342 America Cabriolet has also been featured in Marcel Massini's book, Ferrari by Vignale.
This particular model was just at RM Sotheby's Auction – Monterey, CA. and has an estimated value of between $2,250,000 – $3,000,000