Super rare Lamborghini Veneno Roadster just one of several exquisite supercars offered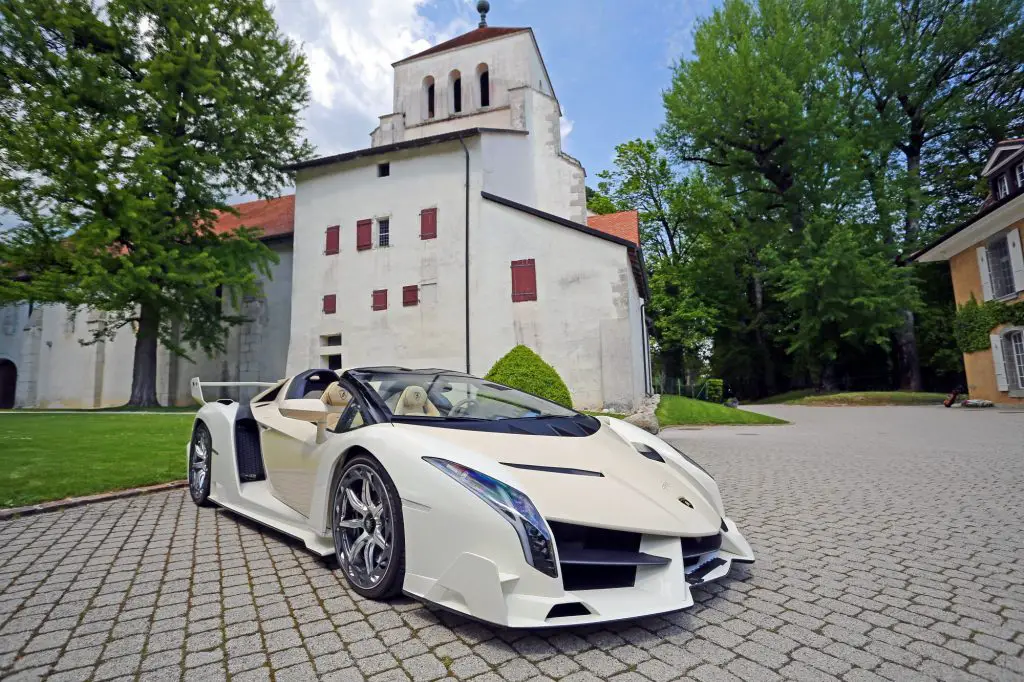 Bonhams will be hosting an exclusive auction this September 29th at the Bonmont Golf & Country Club in Geneva, Switzerland.
The rare Lambo Italian speedster is one of 25 beautiful vehicles that will be up for sale at a no-reserve auction. This specific Lamborghini Veneno Roadster is one of nine ever built. It has just 325km (203 miles) and is expected to fetch anywhere from $5 million to $5.6 million.
Also on the block will be a Ferrari LaFerrari, a Koenigsegg One:1, and an Aston Martin One-77 – just to get your need for speed juices flowing.
Other exclusive models include Bentley, Maserati, Mercedes-Maybach and Porsche. All vehicles have been driven minimum mileage.
Including the Veneno, the collection is expected to sell for more than a combined $13 million.
The auction will be preceded by two days of viewing where guests and potential buyers can examine the vehicles as well as a selection of art, jewelry and watches from Bonham's collection.
Image courtesy of Bonhams