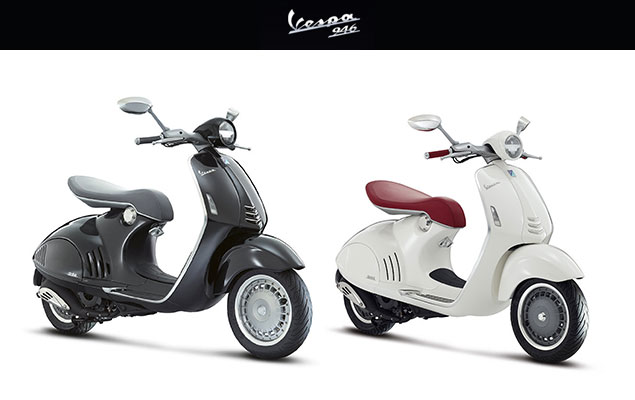 Inspired by the WWII-era original MP6 prototype developed in 1946 (hence the 946 in the name), the Vespa 946  is the scooter at its most pure and refined. The 946 is powered by an ultra-modern single cylinder, 125cc, four-stroke engine that offers fuel consumption of over 55 km per liter — that's nearly 130 mpg — and 30 percent fewer emissions. Other features include a lightweight, high-quality build that incorporates plenty of aluminum, and a sleek design that's perfect for the urban commute.
Piaggio has released a new European-focused website, www.vespa.com, that pays homage to the most celebrated and iconic scooter of all time. Fans of the "original" scooter can keep up with Vespa-related culture and events, as well as place orders for the new 946, configuring and personalizing their machines from a long list of body/seat colors and accessories. The site also showcases many of the 946's features through exclusive photos and videos.
Besides setting a new standard for scooters with its advanced aluminum and steel construction, the 946 is also fashionable. A limited run of the 2013 Vespa 946 collection, named "Ricordo Italiano," in either black or white, will be available until the end of this year.