Get ready to make room in your closet…and your garage!
I will be catching a flight back to the Amalfi Coast soon to pass the summer and continue my column. Before heading back however, I created a list of quintessential Italian closet fillers for adventurous women who are living under both the skyscrapers…or the lemon groves.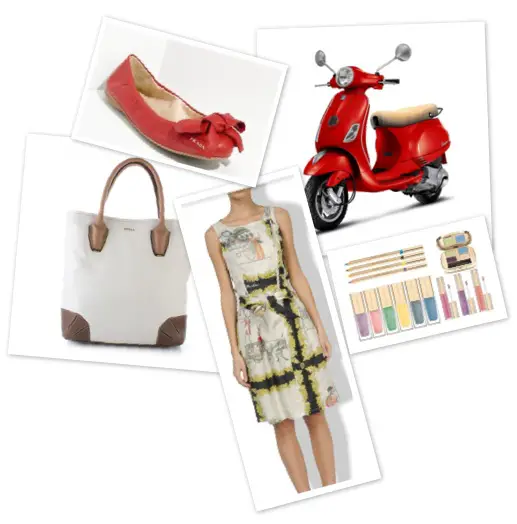 1. Prada Bow Ballerina Flat– This was my main purchase for the upcoming season. Prada's ballet flats are extremely comfortable. They are flexible so I can throw them in my bag as backup if I'm wearing heels and I can wear them on the cobblestone streets of Italy so that my feet won't hurt. I'm in love!
2. Vespa– Developed in 1946 by Enrico Piaggio in Italy, the Vespa was a cost efficient way of transportation post WWII. In 2012, motor scooters are becoming more popular by the minute, especially in New York City. During the summer the city is alive with brightly colored Vespas zipping through traffic and around taxi cabs. This red Vespa is my dream. Take advantage of the warm weather and invest in a motor scooter. You will save money on gas, save time like the Italians by circumnavigating traffic jams and save energy by polluting less…but don't forget to wear your helmet!
3. Dolce & Gabbana's Bouquet Collection– I don't like to wear makeup in the summer because it is too hot and sticky.  Dolce & Gabbana's Bouquet Collection, however, is light and fresh and perfect to pair with a hot summer day. This color palate is in full bloom- made up of cool pastel eyeliners, rosey pinks, lip glosses and nail polishes from lemon to mint.
4. Love Moschino– This dress should be worn while lunching in the Hamptons…or Capri! Sundresses are a spring and summer closet essential. This graphic and "NYC Cinderella" theme is elegant and flirty for summer 2012. The design is unique and that's what I love about it. 
5. Furla's Rapallo Tote– This tote comes in white (my personal favorite), red and black. Not only does it go well with all of the above fashions, it can hold all of your essientials- like Dolce & Gabbana makeup-while you zip around on your Vespa. Voila! Summer is here.
---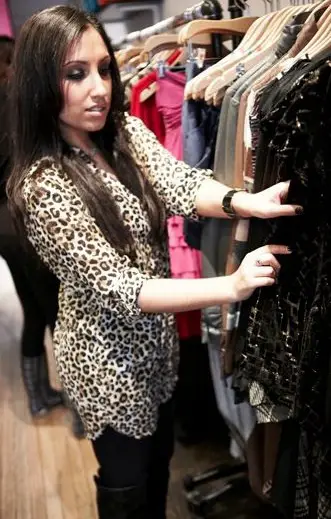 Valeria Carrano is Fashion Director & Contributing Columnist for Italia Living.
To learn more about her, visit our About Us page.