Always felt most comfortable being known as just a regular guy from Jersey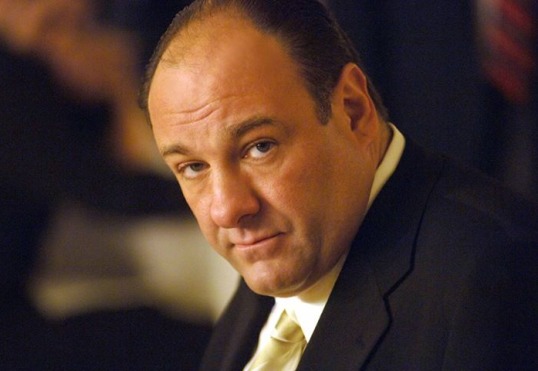 JUNE 19, 2013 –
The HBO hit series The Sopranos always drew a lot of criticism for its portrayal of Italians and Italian-Americans. But whether you were a fan of the show or not, you are hard-pressed to find anyone disputing the fact that its leading star was an outstanding actor, and even more so, a humble and kind man. He was a masterful character actor in every part he took on, but away from the camera he was anything but a celebrity — he was just a regular guy from Jersey.
James Gandolfini and his family were visiting Rome prior to his scheduled appearance on Saturday as guest of honor at the Taormina Film Festival in Sicily.
His teenage son Michael, called for help after discovering his father collapsed in a bathroom, according to the manager of the Italian hotel where they were staying.
Gandolfini suffered a suspected heart attack in the bathroom of his hotel room at about 10 p.m. local (4 p.m. ET) Wednesday, according to Antonio D'amore, who runs the Hotel Boscolo in Rome, Italy.
Gandolfini, who rose to fame as mob boss Tony Soprano on the hit HBO show, was reportedly still alive when the ambulance arrived. Workers tried to resuscitate him, but he was later pronounced dead at the Policlinico Umberto I hospital, about a three-minute drive from the hotel.
The Emmy-winning actor was later pronounced dead at age 51.
"He was a genius," said "Sopranos" creator David Chase. "Anyone who saw him even in the smallest of his performances knows that. He is one of the greatest actors of this or any time."
Gandolfini won critical acclaim, three Emmy Awards and three Screen Actors Guild awards for playing Tony Soprano from 1999-2007.
"We're all in shock and feeling immeasurable sadness at the loss of a beloved member of our family," HBO said in a statement. "He was a special man, a great talent, but more importantly a gentle and loving person who treated everyone no matter their title or position with equal respect. He touched so many of us over the years with his humor, his warmth and his humility. Our hearts go out to his wife and children during this terrible time. He will be deeply missed by all of us."
New Jersey Governor Chris Christie released the following statement: "It's an awful shock. James Gandolfini was a fine actor, a Rutgers alum and a true Jersey guy. I was a huge fan of his and the character he played so authentically, Tony Soprano. I have gotten to know Jimmy and many of the other actors in the Sopranos cast and I can say that each of them are an individual New Jersey treasure. Mary Pat and I express our deepest sympathies to Mr. Gandolfini's wife and children, and our prayers are with them at this terrible time."
Despite being globally associated Tony Soprano, he went on to play quite different roles including Defense Secretary Leon Panetta in Kathryn Bigelow's Osama bin Laden hunt docudrama "Zero Dark Thirty." He also starred in the remake of "The Taking of Pelham 123", as well as some other films and broadway.
Gandolfini went on a USO tour to Kuwait and Iraq in 2004, and found himself unable to forget the soldiers and Marines he met there. The result was his 2008 HBO documentary, "Alive Day Memories," in which he spoke with 10 men and women who survived the war. The program was nominated for an Emmy Award for outstanding nonfiction special, and NBC Nightly News anchor Brian Williams called it a "powerful and nonpolitical hour of television."
Organizers of the Taormina Film Festival said a tribute would be paid to the actor on Saturday, when he had been due to make his appearance.