Relive the Moment of Pride and Passion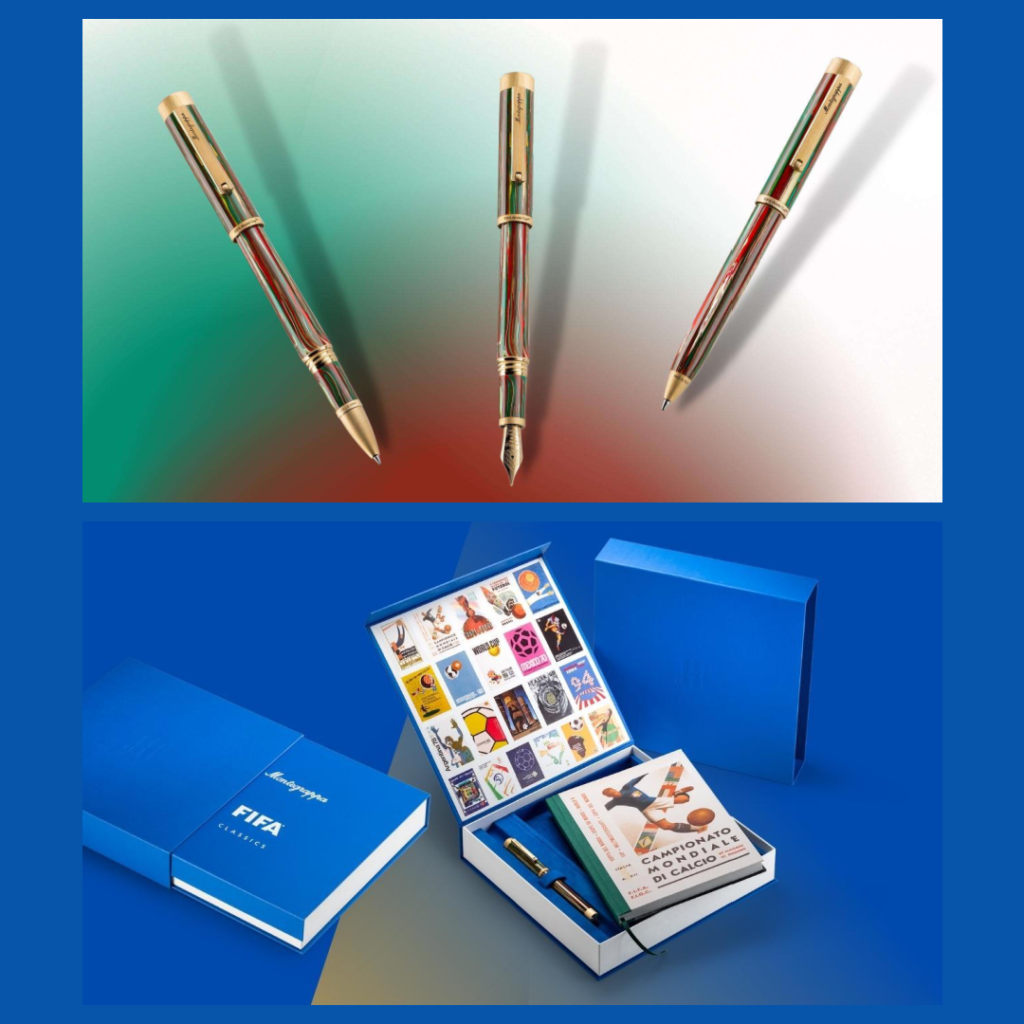 As the countdown to sport's biggest showcase begins, we recall great moments in FIFA World Cup™️ history. FIFA® Classics is a deluxe new pen-and-paper series that journeys through football folklore, beginning with an homage to our homeland. Discover FIFA® Classics – Italy.
Since its premiere in 1930, 18 countries have hosted the FIFA World Cup™️. Alongside four World Champion titles, Italy's role as hosts spans two distinct eras – yet Italian pride and passion shaped global understanding in both. An exclusive remake of the Montegrappa ZERO silhouette rekindles that spirit.
The confident lines and crisp metallic finishing of ZERO are paired with a custom 'tricolore' blend of resilient Montegrappite artisanal resin. Created in batches of 100 14K gold-nib fountain pens, rollerballs and twist-action ballpoints, each forms part of an exclusive writing set.
Contrasting art styles from 1934 and 1990 illustrate football's capacity to encapsulate changing times. The FIFA official poster designs from both Italian tournaments feature on the covers of a deluxe, recycled paper journal created in collaboration with artisanal stationers, Arbos.
Each example proudly bears the FIFA World Cup™️ logo. Made in conjunction with football's governing body, the FIFA® Classics collection offers writers a tangible link to the history of the beautiful game.

---

ELMO & MONTEGRAPPA S.p.A.
Via Ca' Erizzo 43/45
36061 Bassano del Grappa (VI) – ITALY
Phone: +39 0424 522232
Fax: +39 0424 523975
contact@montegrappa.com
Website: www.montegrappa.com