Montegrappa collaborates with field experts in celebrating and saving nature
When World Wildlife Day arrives on March 3, it does so after a year that has forced most of the world's human population to seek shelter. The pandemic's march has made the fragility of ecosystems more apparent than ever. Habitat destruction is everyone's problem.
It's an issue that Montegrappa collaborators, Uri and Helle Løvevild Golman, have spent their careers trying to highlight. Countless expeditions have given the National Geographic explorers access to many of the planet's most elusive species. But at the same time, their journeys to the most remote locations have made them first-hand witnesses to our ceaseless encroachment on nature's domain.
Convened by the United Nations General Assembly, this year's World Wildlife Day falls under the banner of "Forests & Livelihoods: Sustaining People and Planet." If the current pandemic has shown us anything, it is that humans and habitats are interconnected – and not part of some binary moral equation.
Indeed, even the World Economic Forum has endorsed research showing that more thirty percent of new and emerging diseases are linked to deforestation and land-use change. While Uri continues to recover from the 2017 attack that brought the couple's work to a sudden halt, their mission to inspire rewilding through awareness continues.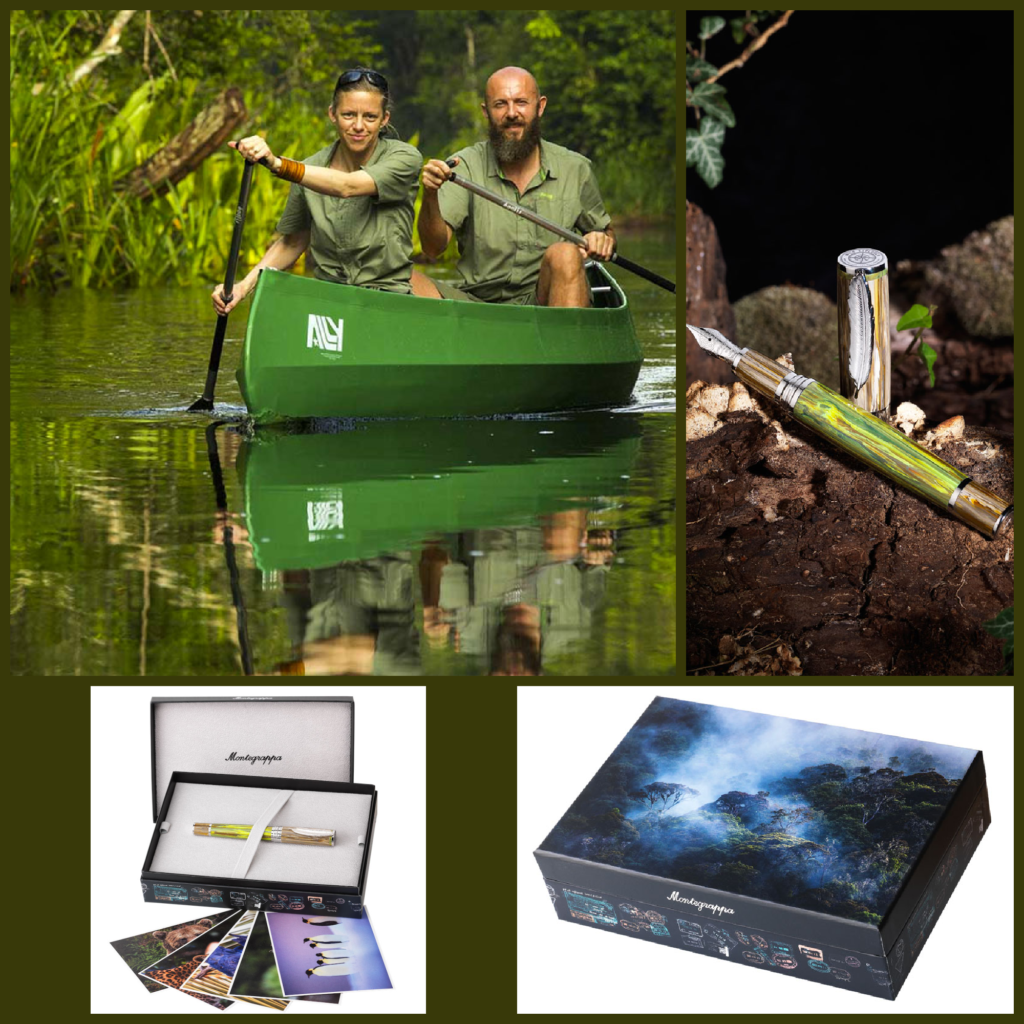 Through purchases of WILD Baobab, the Montegrappa community is helping Uri and Helle carry on their work. Handcrafted from Montegrappite artisanal resin and accompanied by a selection of their finest wildlife photography, it is a Solidarity Edition that has the well-being of all creatures in mind.
Inside Sea Shepherd
"The best art serves a purpose" explains Dr. Geert Vons. The director of Sea Shepherd's local operations also heads up the conservation group's global art direction.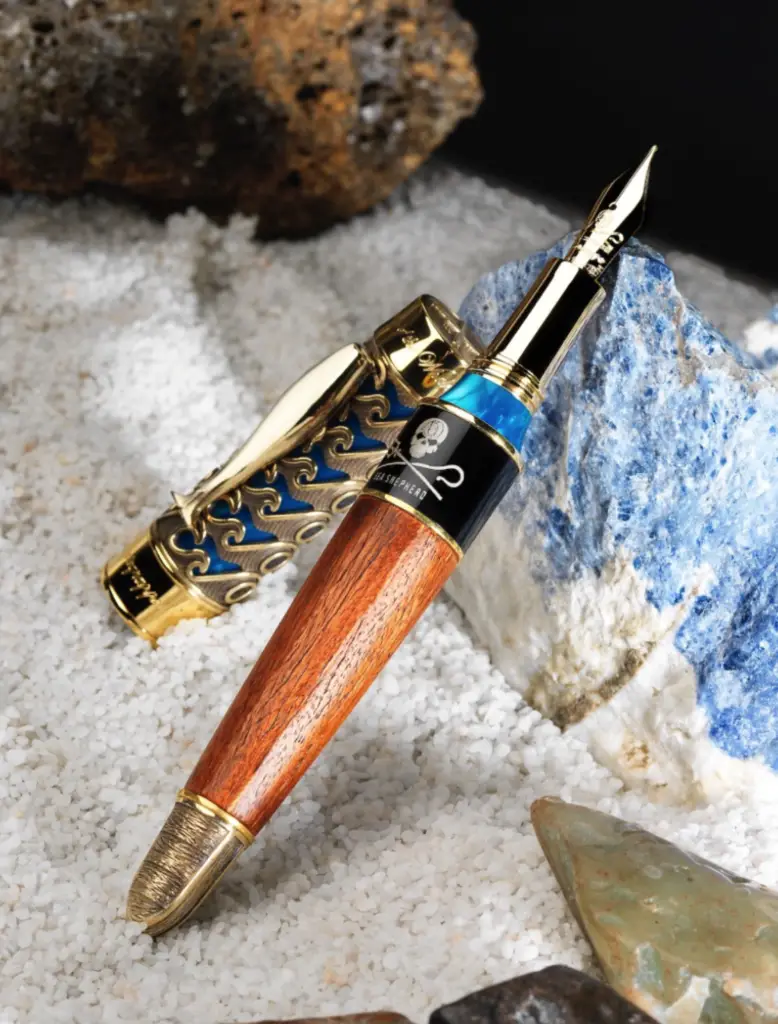 The logo on the barrel of Victory of the Whale is his creation: a twist on the Jolly Roger – the international symbol of piracy. "Some people are taken aback by the design," Vons admits. "But we needed a way of getting noticed. We are a small organisation tackling illegal fishing on a global scale," he explains. "Besides," he continues, "kids think it's great."
Vons and his colleagues have just celebrated the launch of Sea Shepherd Education – a new programme that provides learning materials to school-age children and teachers. Among the content Vons hopes will inspire more young people to fight environmental injustice is his logo. To create it, he replaced the pirate's traditional crossbones with a shepherd's crook and a trident – symbols of protection and "aggressive non-violence."
Since 1977, countless illegal fishing fleets have been disrupted by Sea Shepherd vessels flying this flag – among them the M/Y Steve Irwin. The bronze used to create the ornate flourishes of Victory of the Whale was recovered from the propeller of the former flagship, and proceeds from all sales assist Sea Shepherd's mission to halt illegal fishing in the Mediterranean. Once again, art serves a purpose.
You can support their mission here: Sea Shepherd
---

ELMO & MONTEGRAPPA S.p.A.
Via Ca' Erizzo 43/45
36061 Bassano del Grappa (VI) – ITALY
Phone: +39 0424 522232
Fax: +39 0424 523975
contact@montegrappa.com
Website: www.montegrappa.com