By Jacqueline Hayler –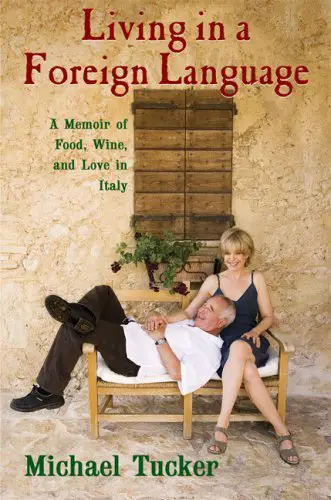 LA Law actors Michael Tucker and Jill Eikenberry were on holiday in Italy when they came across a small cottage nestled in the Umbrian countryside. The 350-year-old rustico sat perched on a hill amid an olive grove and fruit trees. It was love at first sight. Casting aside their life in America established over 20 years, they endeavoured to learn the language and understand the nuances of Italian culture with just two criteria – to eat well and drink plenty of wine. Jacqueline Hayler spoke to the couple about their hopes and dreams as they started a new chapter in their lives.
---
Inspired by their new life, Michael decided to share their experiences with others and wrote Living in a Foreign Language – a Memoir of Food, Wine and Love in Italy. It charts their experience from finding the rustico and extending it to his love of gourmet food.
The couple, who starred as married lawyers in the iconic series of the 80s, were not even considering buying in Italy initially but in France.
In his book, Michael writes: "I geared up to convince Jill we should buy a house in Italy. This was an old bone of contention between us. I had tried for years to convenience her that we should buy a house in the south of France…A friend asked me why I wanted to buy a house in the south of France and I told him it was because it was close to Italy. Eureka!"
Michael said: "What first changed our focus from France to Italy was the house. Jill fell in love. Then it was the people we met – both ex-pats and Italians – many of whom have become our dearest friends. For us, simplicity and authenticity is the draw. We don't go in so much for elegantly decorated houses or groomed landscapes so we instantly knew this was "the one".
They embarked on the purchase of the rustico without any formal checks and with limited language – but that has all since changed.
"We've come a long way since those early days. We took an intensive course in Rome for a couple of weeks which kicked up our skills a bit. But it's our all-Italian evenings that help the most. Spending time with people who speak no English is definitely the way to go."
"We have made many friends in the village and surrounding area. Our neighbours were the most welcoming, generous people we have ever met. And we notice the better our Italian gets, they warmer they are."
And he added that from day one, it very much became Jill's dream as much as his own. "Jill is a country girl, she loves nature. Living in New York can get difficult for her after a while."
It was a health scare 25 years ago that proved a significant event in both their lives and was probably the inspiration they needed to follow their dreams. Jill was diagnosed with breast cancer which was successfully treated over two years. And it was this, they believe, which made them braver in their choices, allowed them to take the leap of faith to buy a house half way around the world.
Michael said: "It was definitely a turning point for us. Finally coming to grips with our own mortality made us bolder about our life choices. Our friends and family have never understood what we are doing – that's why they love us. I think, perhaps, we jump off the cliff in a way they would like to – so we do it for them as well as ourselves."
Jill added: "The illness changed our priorities. LA Law was an amazing trip – a fantastic ride in our careers – but we experienced huge freedom after the illness. Life throws you curves and it is how you deal with them that count the most. We are much less recognized in Italy – especially in the countryside – and we treasure that anonymity."
It was their faith that kept them going throughout the renovations which saw them add two bedrooms, extend the kitchen and put in a pool. "There was almost a terrible disaster when we broke through the wall of the old house. Our architect told us that he was afraid the whole house was going to come down. It wasn't until they poured some cement underneath and shored up the foundations, he felt secure to finally tell us as we were back in the States while all the construction work was taking place, oblivious of any disaster which could have befallen us."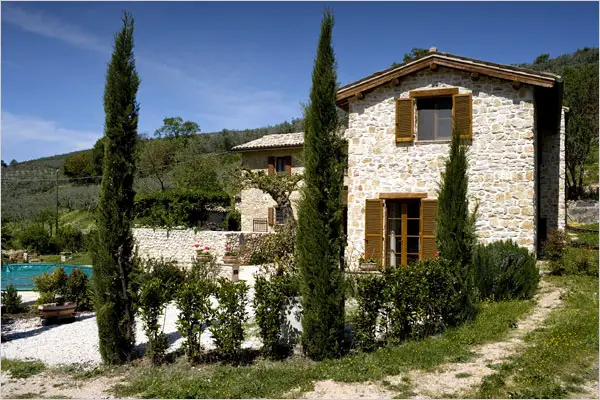 Today it is their professions as actors that enable them to spend as much time as they can at their home in the Spoleto Valley in Umbria. "We seem to do quite well at balancing our careers with time spent in Italy. We manage to have periods of intense work which allow us longer periods of "down time". Actors are always semi-retired – I always claim I have been semi-retired since I was 17 years old. Our plan is always to look for work in the theatre in New York and, when we can't find it, to go to Italy. It seems to work out very well."
During their love affair with Il Bel Paese, they have ventured from their Umbrian idyll and have discovered their love for the country extends further than simply the perimeter of their land and village.
Michael said: "We have started to travel on a regular basis within Italy. Venice in November is a favorite, Bologna any time, and I am in love with Naples, perhaps a bit more than Jill is. We visited the Dolomites last summer and that was a highlight – the Piemonte is a staple for us because of the food and wine. We took trips to Amatrice near the Abruzzo/Lazio border to have pasta all'amatriciana at the source."
It is his love of all food – Jill says that he is a gourmet cook and a gourmet eater – that is perhaps the biggest draw for Michael.
"I feel I have a great affinity with Italians through my love of food. The Italians have cooking in their blood – from centuries past – from mamma to mamma. They are not so much innovators as keepers of the sacred flame."
And despite their love of all things Italian, when back in the States they don't necessarily search out all things Italian. "What the country and its people have taught us is to eat fresh and local so that means when we are in New York, we search out the freshest, most local food we can find there."
Their most recent stage production, Life is a Duet, was a multimedia cabaret evening featuring songs, stories and film clips, not to mention a cooking segment, tracing the couple's 35-year marriage, dual careers, raising kids, frequent uprootings and other challenges of a life in show business.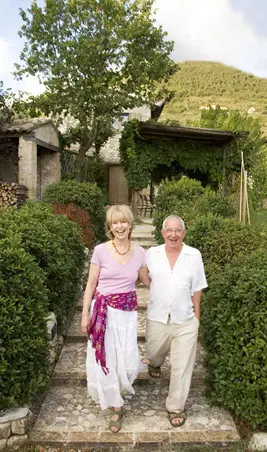 Jill added: "It is about our life and the wonderful time we have had discovering things together. We have a great relationship and the message in the show is that together you can do anything."
And between their stage careers, their publishing responsibilities and their family and friends, it appears that Michael and Jill have certainly worked out the perfect balance.
"At the moment, moving back and forth seems perfect to us. We treasure the excitement of New York as well as the more relaxed pace of Italy. It is a good combination for us."
By Jacqueline Hayler
To purchase their book or get more information about Michael Tucker & Jill Eikenberry, visit their website at:
---
Learn more here about Italia Living Contributor Jacqueline Hayler