What was once something that peasants made during lean times is now a premium gourmet item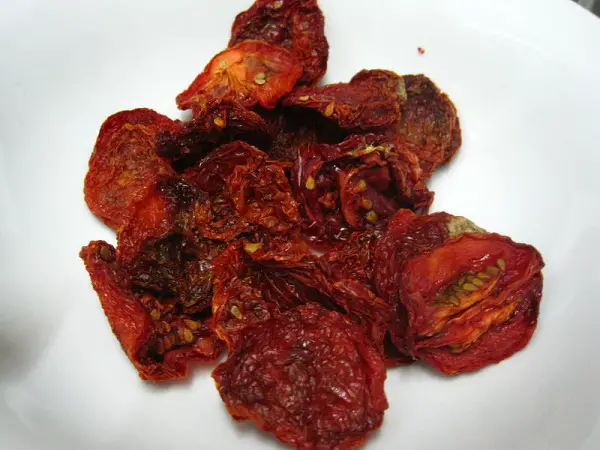 I'm sure this scenario will seem familiar to you. You are seated in a highly rated restaurant, hungry for something new and delicious. You open the menu and find at least two or three selections that sound something like this:
Free-range chicken roasted with baby carrots and rosemary, served with a cremini-Chardonnay sauce, and studded with succulent sun-dried tomatoes.
Or maybe this:
House-cured prosciutto and locally made mozzarella on multigrain ciabatta with aged balsamic-andplum-mustard dressing and strips of oil-cured sun-dried tomatoes.
When did sun-dried tomatoes become such an exalted food? Bottles of crimson tomatoes line the shelves of markets everywhere, often with hefty price tags. Not just in New York and Los Angeles, either. Restaurants in Middle America are enriching their dishes with these sweet crimson beauties.
And it's no surprise. It's said that by adding sun-dried tomatoes to a dish, a restaurant can raise the price of that dish by three or four dollars.
It's an ironic shift because the sun-dried tomato has humble origins. Italian peasants would take the bounty of summer's tomatoes, lay them out in the sun to dry, and store them for winter. Often, these and some bread would be a family's entire meal.
Today, sun-dried tomatoes have been elevated to epicurean status and they're used in many preparations—in dressings and pastas, as an accompaniment to meats and poultry, as condiments in sandwiches, and much more.
The flavor is intensely tomatoey and sweet because its sugars are concentrated from a long, slow drying period. Yet they retain their nutrients. They're high in antioxidants (particularly lycopene), vitamin C, and potassium.
For those of you who are culinarily adventurous, they're easy to make. Just follow the simple instructions below.
Otherwise, they're readily found everywhere. Just pick up a jar at almost any market and the only thing you'll need to worry about is what wine to pair it with. The best choices are crisp whites, such as Riesling, Chenin Blanc, or Chardonnay, or an acidic red, such as Barbera or Chianti.
How to make sun-dried tomatoes
Preheat oven to 200 degrees F.
Cut plum or Roma tomatoes in half lengthwise and remove seeds. Lay them on a baking sheet, cut-side up, and bake until completely dry and they have a rubbery texture. The amount of time will vary, anywhere from 12 to 18 hours. Check on them periodically.
To oil cure, pack dried tomatoes in a jar and fill with olive oil. Make sure all tomatoes are covered. You can add whatever herbs and spices you like, such as garlic, rosemary, peppercorns, lemon zest, etc.
Hint: You can also dry tomatoes in a dehydrator. Or, better yet, you can buy already dried tomatoes at produce markets. Then you can just pack them in jars with oil.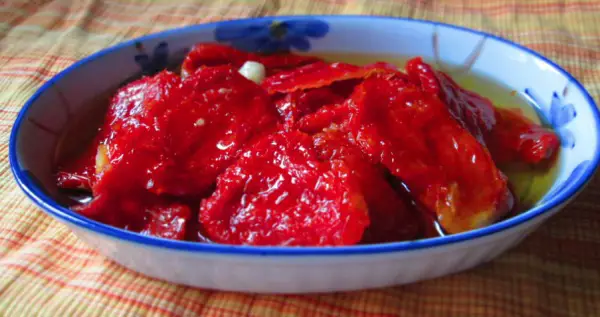 ---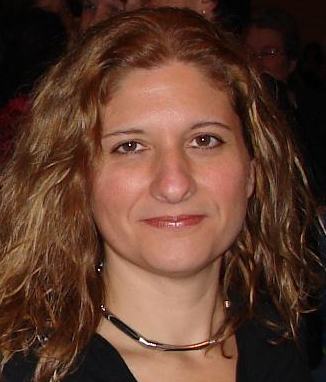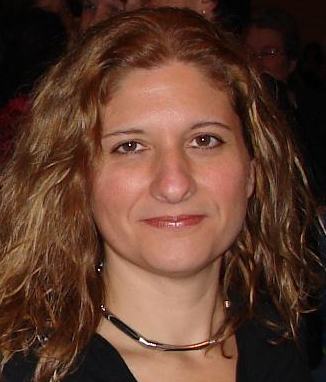 by Roberta Roberti
Roberta is a writer and editor living in New York City. Her articles have appeared in numerous publications and her cookbook, Vegetarian Italian: Traditions, Volume 1, was released in 2014, with volume 2 soon to follow. She is a graduate of The Natural Gourmet Institute in NYC, did her internship at The James Beard House, and had the honor of being a James Beard Scholarship recipient. Find out more about her here:
Blog: www.MizChef.com
Facebook: Roberta Roberti
Twitter: @Mizchefcooks
Pinterest: http://pinterest.com/mizchefcooks