Family Recipes from My Cucina to Yours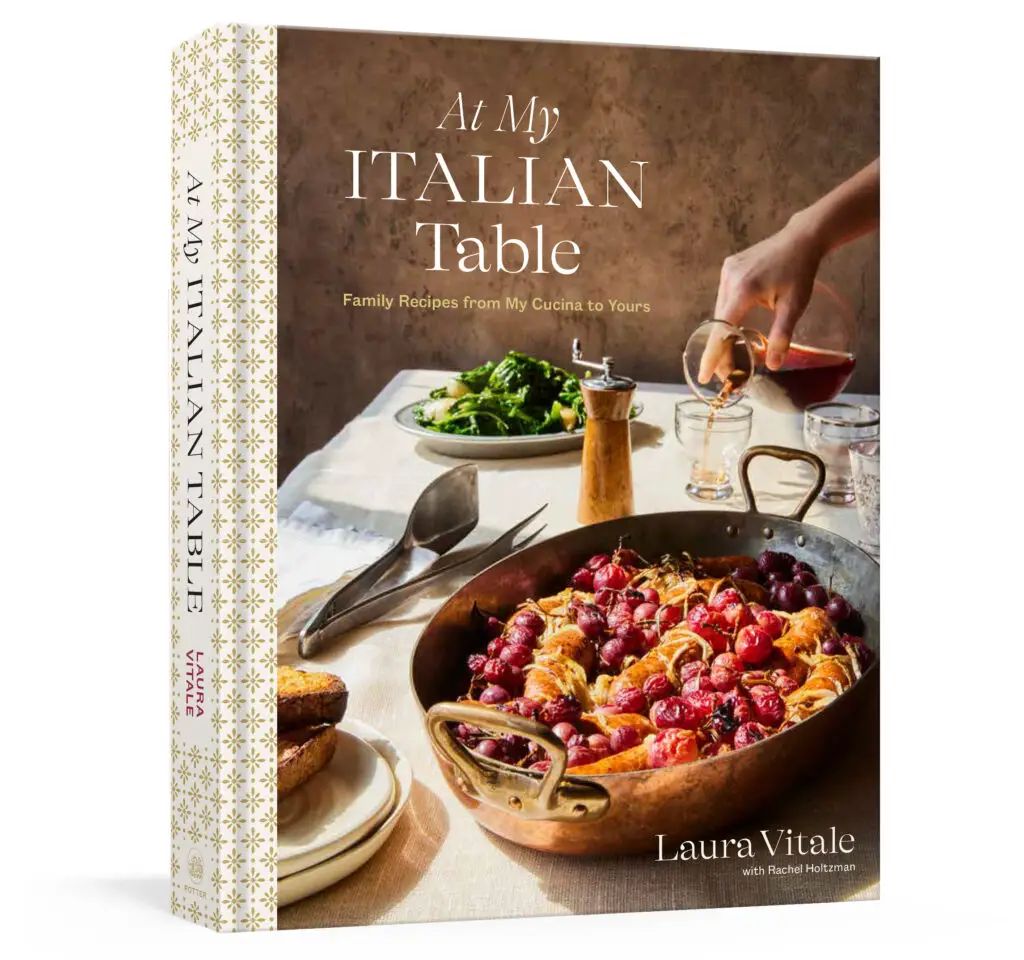 Bring the joy of Italian cooking to your kitchen with 100 classic and incredibly delicious Italian family favorites, from the star of Laura in the Kitchen.
When Laura Vitale moved to the United States from her native Italy as a teenager, she was homesick – not just for her family, but for her beloved nonna's cooking. The slow-cooked Sunday sauces loaded with pork ribs and tender braised beef (and plenty of red wine), the quick pan-fried breaded chicken cutlets stined to be Parmesan'd, the frittata di maccheroni that she'd tuck in a knapsack for beachside picnics . . .  and so began a quest to re-create Nonna's delicious legacy in Laura's New Jersey kitchen.
Ever since, Laura has spent countless hours on the phone with Nonna to learn her secrets for the crispiest fried Cacio e Pepe Arancini, Zia Mimma's Focaccia Barese (mashed potatoes are the key to its fluffy texture), decadent four-cheese baked ziti, a Sunday supper go-to of Roasted Chicken and Potatoes with Herby Lemon Salsa, and a semolina cake to end all yellow cakes, topped with heaps of limoncello-soaked strawberries. Decades of Sunday suppers, holiday meals, and get-it-done-fast weeknight dinners have perfected the flavors and techniques that represent the essence of Laura's Italy.
Share in Laura's heartwarming stories, view beautiful photos and most of all, enjoy the delicious Italian food from her family table to yours.
Order cookbook here: At My Italian Table
More recommendations on the Italia Living Amazon Store