Enjoy the ease of pour and drink this holiday season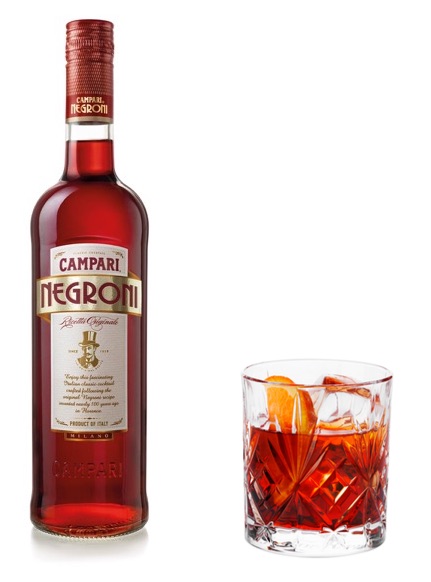 Campari has launched a ready-to-drink version of the classic Italian cocktail Negroni, just in time for the festive season and holiday home entertaining.
Negroni provides a balance between the cocktail's juniper notes and hints of spiced herbal aromas, Campari said, while the developing bitterness on the palate with tempting sweet citrus flavours comes through to create 'a long, lingering finish'.
The cocktail was first created in 1919 in Florence by Count Camillo Negroni. In the recent years, there has been a growing interest in bitter drinks. The demand for bitter tasting cocktails has been one of the reasons for the launch of Campari Negroni.
The Campari Negroni 70cl bottle will follow the same format as the original Campari bottle consumers know and trust, emphasising the cocktail's premium ingredients and heritage.
RBA Design developed the label, which shows the cocktail plus an image of the drink's legendary founder, Count Camillo Negroni, beneath the Campari logo.
Nick Williamson, marketing director for Campari UK says: "We are delighted to add Campari Negroni to our drinks offering. All Negroni fans and their friends will be able to enjoy a perfectly balanced Negroni straight from their drinks cabinet in total relaxation, the only effort will be to pour this delicious readily-crafted cocktail into a glass, filled with ice and garnished with a slice of orange – exactly the way the Count did almost a century ago."
Campari's Negroni will launch in Waitrose stores in the UK from 14 November, 2016 at a RRP of £19.