Swiss luxury watchmaker Richard Mille's passion for racing makes his brand a natural partner for Ferrari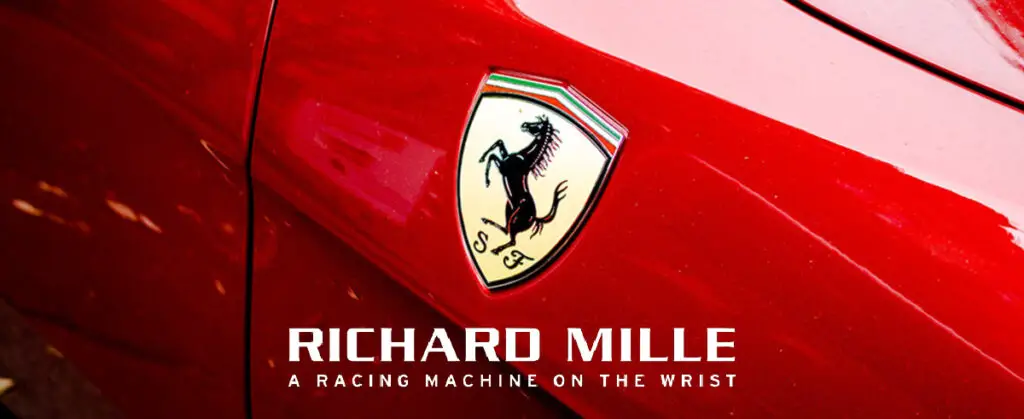 The Swiss luxury watchmaker Richard Mille has recently signed a multi-year deal with the supercar brand Ferrari, replacing Hublot as the new watch partner for the Italian marque's racing division. Hublot had a successful partnership with Ferrari that ended after nine years.
Richard Mille has already sponsored two of Ferrari's customer teams, Haas and Alfa Romeo. Its logo will appear on the Ferrari Formula One car along with the race suits, team wear, and driver helmets.
Richard Mille has also been a long-time supporter of Ferrari F1 team driver Charles Leclerc – who is also the brand ambassador of Giorgio Armani Made to Measure. In addition to supporting their F1 team, the Swiss watchmaker will also sponsor Competizioni GT and the Ferrari Challenge Series, as well as partner with the Ferrari Driver Academy.
"Both brands forge their inspiration in the white heat of technology, combining age-old know-how with cutting-edge, state-of-the-art innovation," the official press release from Richard Mille reads. As a part of the partnership, Richard Mille will develop a whole new range of co-branded watches that will showcase each brand's "distinctive style and technological excellence."
Over the next few years, Richard Mille and Ferrari will develop a specific range of watches, sure to stand out from the luxury timepieces Ferrari has lent its name to in the past.