The Italian Sea Groups (TISG) relationship with Armani dates back over 10 years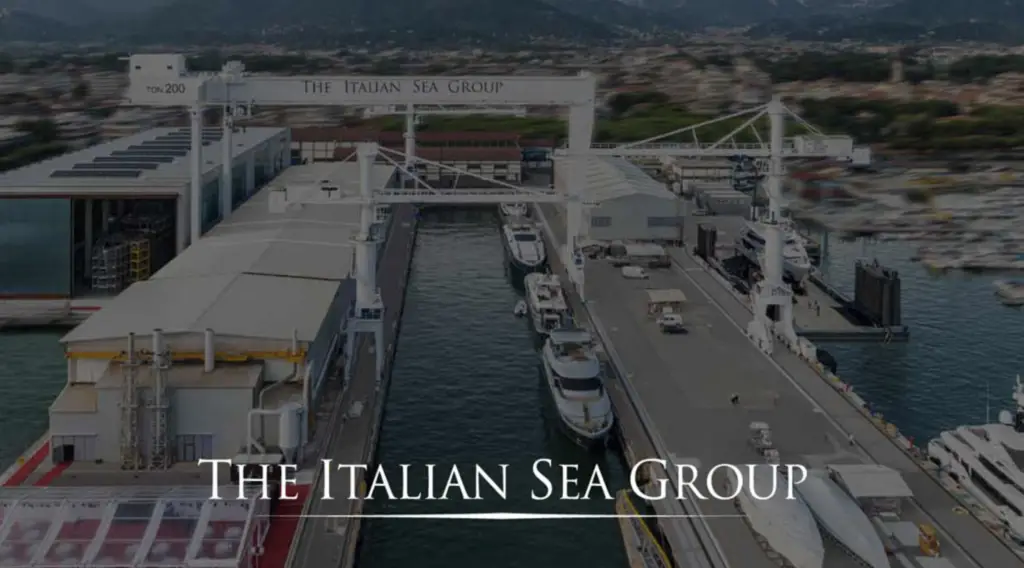 In preparation to list its shares on the Milan Stock Exchange, luxury yacht maker The Italian Sea Group has secured backing from Giorgio Armani.
While not disclosing the size of the individual investments, The Italian Sea Group said Milanese fashion group Giorgio Armani SpA would eventually hold a combined stake of 15%, along with Belgian pharmaceutical entrepreneur Marc Coucke.
The group will offer newly issued shares worth around 50 million euros in the IPO as well as existing shares that will be sold by GC Holding SpA, a vehicle controlled by Chief Executive and founder Giovanni Costantino.
Proceeds from the listings will be used to build yachts of up to 100 metres, to increase production capacity through European shipyard acquisitions, as well as to work more closely with luxury brands.
Over the past three years, The Italian Sea Group has consistently delivered two vessels annually, while in 2017 it delivered one and in 2016 three.
The legendary Italian fashion designer himself, Giorgio Armani, is designing a new 72 meter Admiral motor yacht in partnership with The Italian Sea Group. The yacht will be ready in early 2024.
"This agreement, of which I am extremely proud, is a further confirmation of our way of being able to realize unique projects with Made in Italy brands of excellence that share our values – comments Giovanni Costantino, FOUNDER & CEO of The Italian Sea Group – Armani is synonymous with timeless elegance and sophistication and its stylistic vision will also increase our stylistic sensitivity. The new motor yacht, which combines technology and excellence in design with the distinctive features of Armani and its deep identity will give us great satisfaction".
The superyacht collaboration is part of a wider company strategy to collaborate with luxury Italian brands. Last year, the yard also partnered with Automobili Lamborghini on the design and construction of a sports car inspired pocket-superyacht named Tecnomar for Lamborghini 63.